World Championships 2022 – Men ITT Preview
By @EchelonsHub
Into the World Championships. Taking place in Wollongong, Australia, this year, they will be friendly to the puncheurs and climbers, whilst the upcoming time-trial will be far from ideal for the specialists who will be fighting for their own set of rainbow stripes.
The Route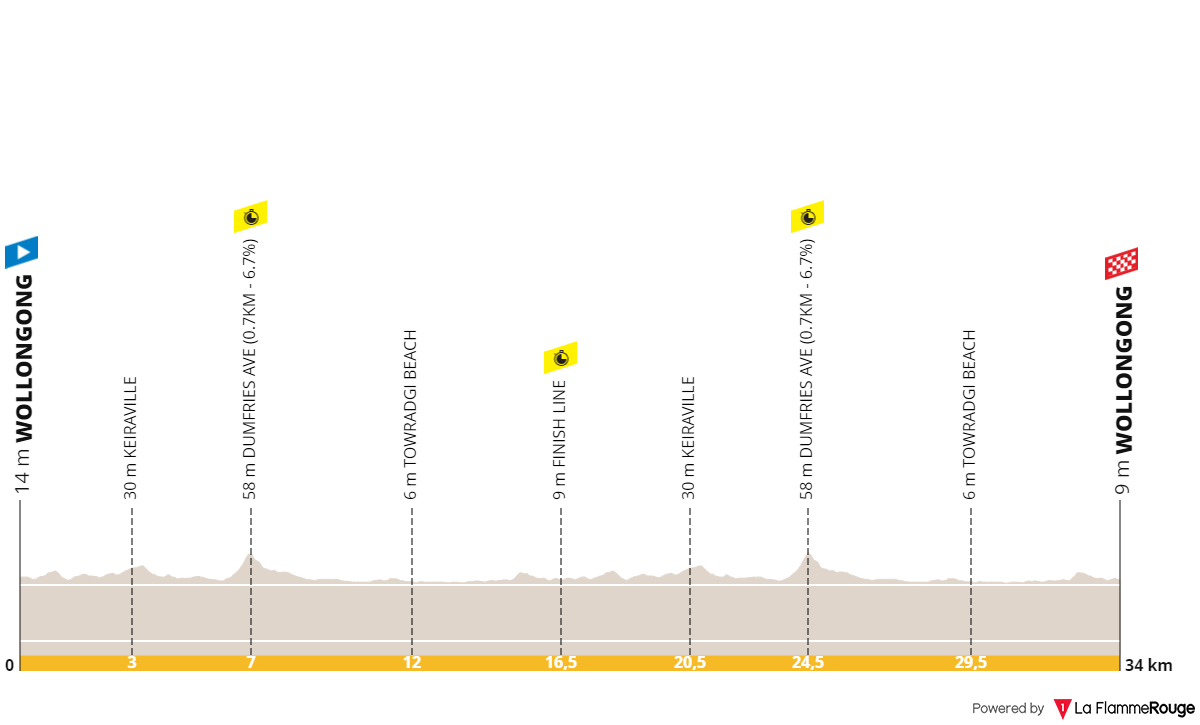 34 kilometers on the menu for the men's Elite time-trial World Championships. It's not a long route, but by 2022 standards it becomes one of the largest time-trials of the year. It will consist of two 17-kilometer laps around the city of Wollongong, in the outskirts of Sydney. So what will the riders find?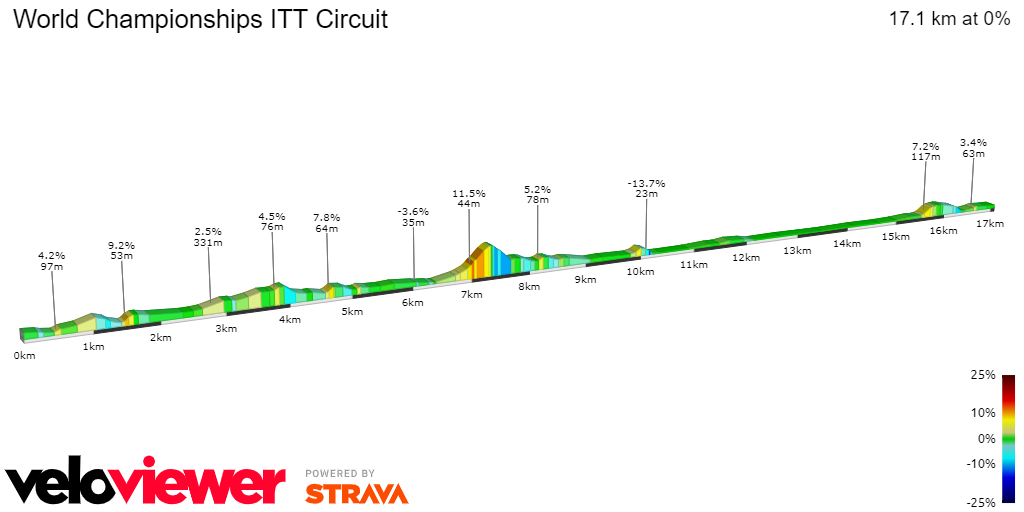 The circuit will have 17 kilometers in distance and will be very similar to what the riders will find in the road race. It's an urban circuit, without exposed roads, with a lot of roundabouts and several sharp corners which will see the riders never be able to achieve a constant grinding pace. The route doesn't really feature any dangerous sections, but there will be countless corners where taking risks may bring big gains or losses.
After 7 kilometers to riders will go through a small hilltop at the base of Mount Pleasant. It will be ridden twice of course, 700 meters at 6.7%. It may not be a brute, but in races that are usually decided by just a few seconds, it can prove decisive. It will be in the final five kilometers where the road straightens out and the riders will be able to put out a constant power output, favourable to the purisists. However, overall the route does not suit them perfectly, instead form, technique and explosivity will also have a very important say on the day's winner.
The Weather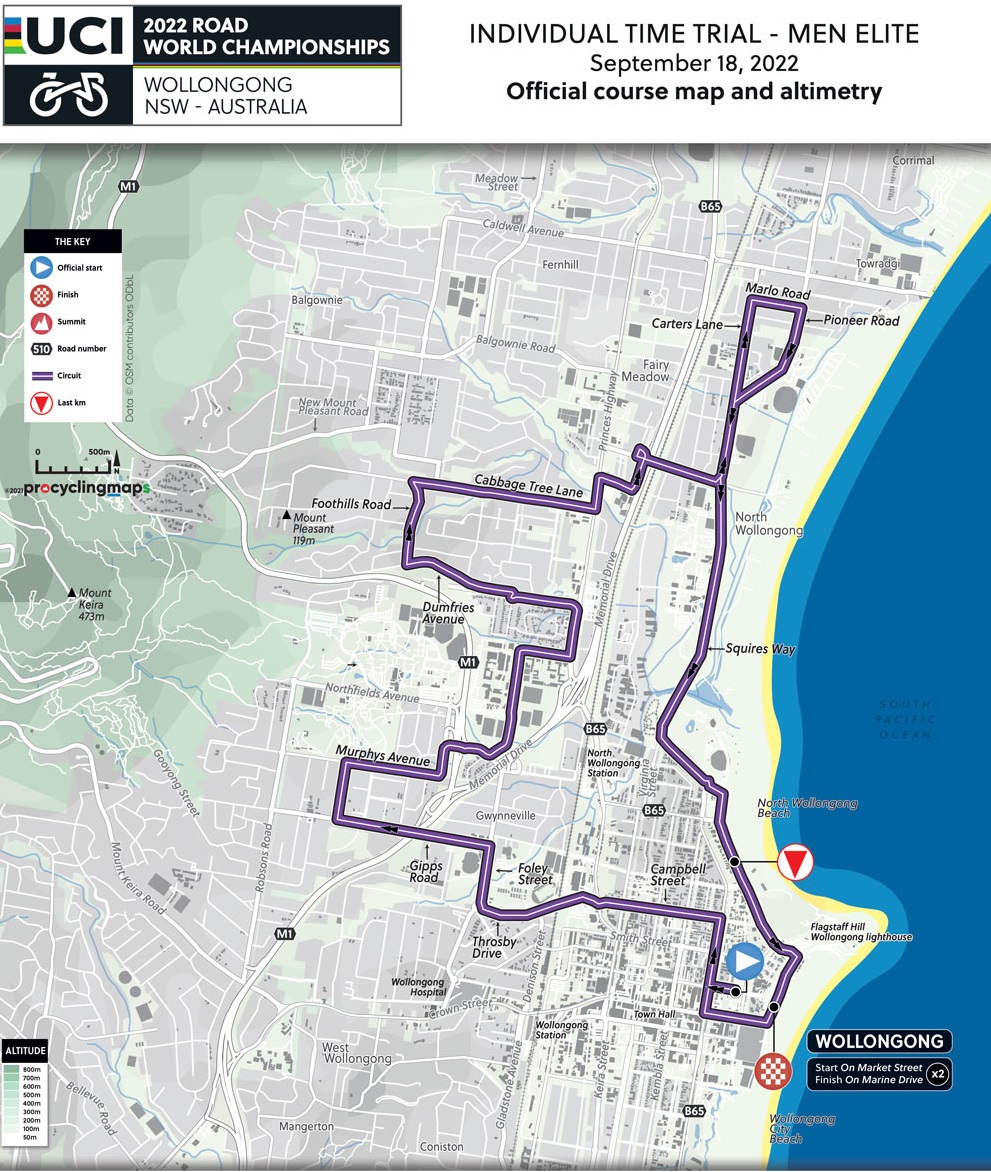 Although the mountains may cover some, there will be meaningful wind coming from the northwest. This will be very tricky taking into consideration such a technical circuit, but also in the long straight section towards the finish it is expected to be a crosswind.
The Favourites
Filippo Ganna – Having just announced his attempt to the Hour Record, and with 2 consecutive titles, the pressure is on Ganna's shoulders and he will need his best form to take this one. His second half of the season was far from perfect and this TT will not suit him that well. Nevertheless he will still be a very big contender for gold.
Remco Evenepoel – Having won the ITT in the Vuelta a Espana by a large margin suggests that he is in the right place form wise. He'll hope to have kept it throughout this post-Vuelta week, but if so he will enjoy the relatively explosive route, more than the purists.
Stefan Küng – Küng has put in an effort to improve his climbing this year, successfully. His recent performance at the Europeans however shows he's still capable of winning at the biggest stage against the very best, and he will be a big threat in Wollongong.
Stefan Bissegger – The reigning European champion. The wind may favour the EF rider who has certainly shown a pattern of performing on such days, but it will be a very tricky course to pace. That may favour him however, although even if he misses out on the win he'll have a good jersey to wear and so he won't have as much pressure on his shoulders.
The fight for the win will, in my opinion, be in the riders above. You can argue both Tadej Pogacar and Ethan Hayter will be in the fight for a medal, and perhaps better. The course is not flat, and far from ideal for the specialists, which gives both a better opportunity to succeed – although, being a time-trial, they can't really use tactics to surprise the competition.
The quality in the field is however much bigger than just the names above. Tour de France's opening time-trial winner Yves Lampaert will be present, third at the Vuelta's ITT Rémi Cavagna will be leading France, Giro d'Italia's final time-trial winner Matteo Sobrero – and Edoardo Affini – will be representing Italy, and Bauke Mollema who has been riding superbly against the clock this year will also be a wildcard to watch.
Mikkel Bjerg, Tobias Foss, Magnus Sheffield, Luke Plapp, João Almeida, Maciej Bodnar, Bruno Armirail and Andreas Leknessund are also all very respectable outsiders for the race who on a good day should be able to break into the Top10 and who knows, maybe even more.
Prediction Time
⭐⭐⭐Ganna, Evenepoel, Küng
⭐⭐Bissegger, Pogacar, Hayter, Cavagna
⭐Lampaert, Sombrero, Mollema, Bjerg, Sheffield, Almeida, Armirail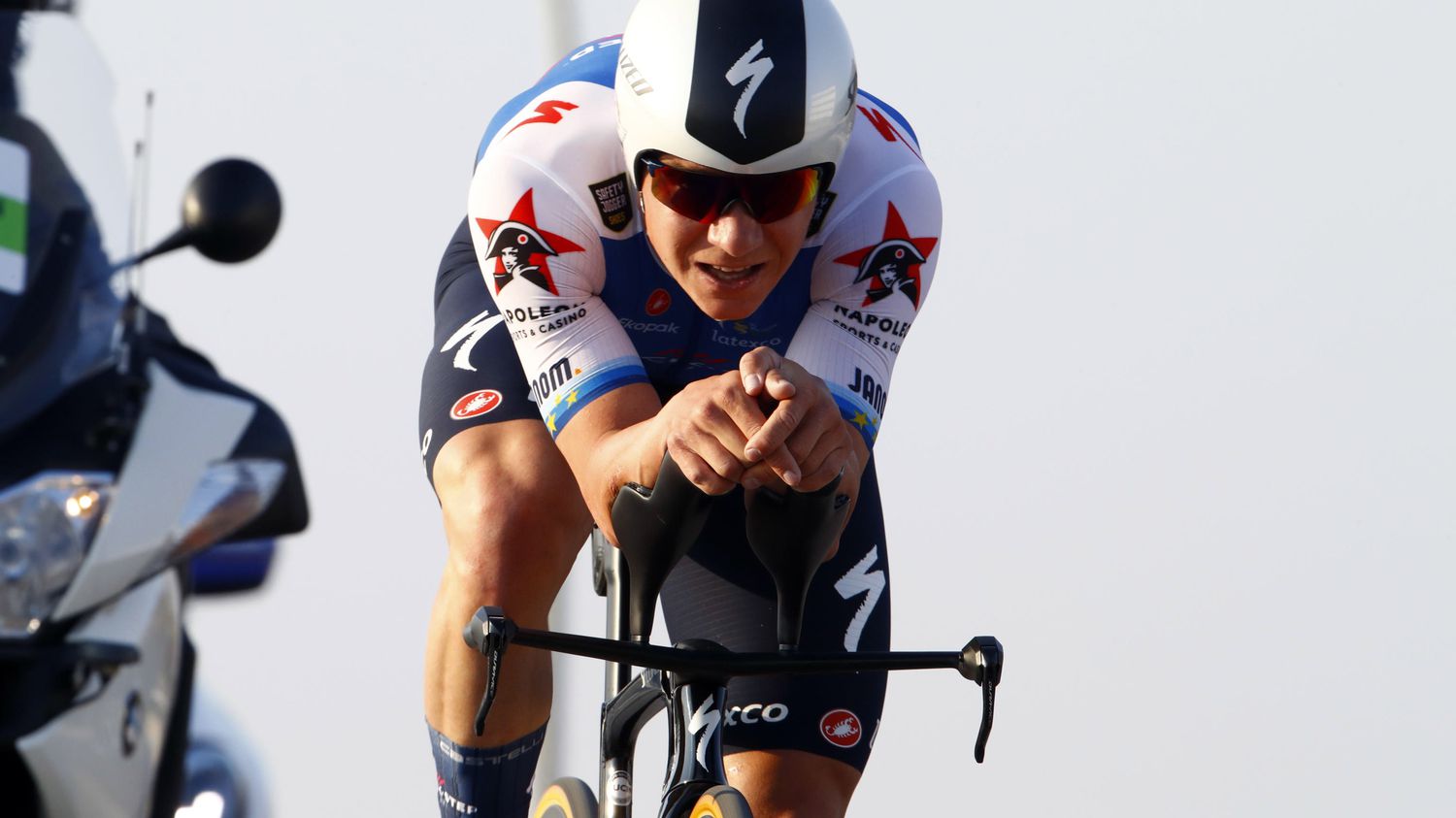 I will go for a win for Remco Evenepoel. The competition is fierce, but this route suits him better than the 3 specialists who clashed at the Europeans, and seeing how he has prepared this week I have the belief he will show the same form he's had throughout the Vuelta when he took a dominant win in the ITT.
Zweeler is a fantasy sports game that includes many sports and cycling is no exception. I ask that you check it out, if you register with the link below you will not only be joining an exciting game but will also be personally supporting me and my work, and allow me to make more content for you!
Tomorrow's race has prizes of at least €3000 and an entry fee of only €7. Make good use of your knowledge!
https://zweeler.com/game/cycling/FantasyWorldChampionshipsTimeTrialMen2022/main.php?ref=790
Rúben Silva
¿Te gusta lo que hacemos? Seguínos en Instagram y Twitter
Sumate en facebook: Ciclismo Internacional
Copyright © 2012-2022 Ciclismo Internacional. All Rights Reserved