World Championships 2022 – Men Road Race Preview
By @EchelonsHub
To close off the World Championships this year will be an explosive circuit in Wollongong which will determine the next World Champion in the men's Elite category. It will be a tough race, can Julian Alaphilippe make a hattrick of World titles as Peter Sagan did last decade? Or will he pass the torch to someone else?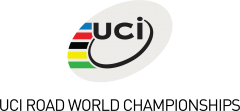 The Route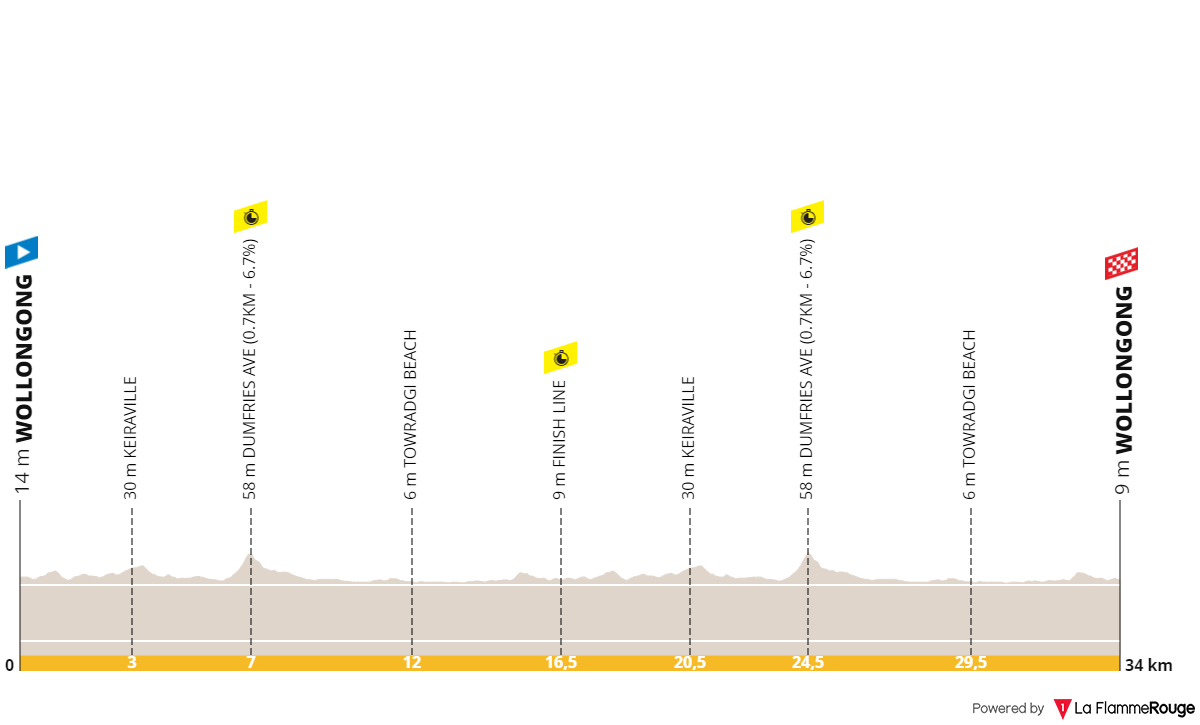 They key data: 267.5 kilometers on the day and a whole 4100 meters of climbing. This is a race that is not for the sprinters, and can hardly be said to be for those who are fast but can climb. This is a hard route suited to the classics specialists and the climbers who have that dash of explosivity that they can take advantage of later in the day. Endurance will also be a very important factor, besides the obvious tactics where a route like this can be severely influenced.
Early on the riders will tackle Mount Keira which features 7.5 kilometers at 5.7%. This will however be too far from the finish to have any meaningful influence in the race, but can however make a difference at the end of the day in favour of the climbers who may had been more comfortable throughout this first hour of racing.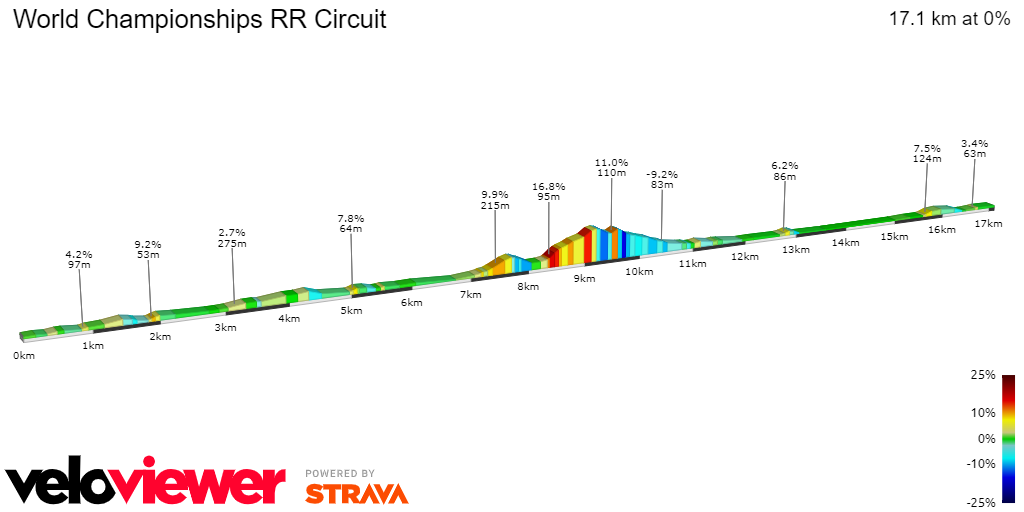 After 61 kilometers of racing however the riders enter the final circuit. Over 200 kilometers racing in the streets of Wollongong will be a draining task, a circuit that has one clear feature. The riders will tackle 11 laps of this circuit, which includes Mount Pleasant as the main feature of the day with it's 1.1 kilometers at 8.6%. Most riders will save their legs towards this as it will be the only selective section of the circuit. Leading up to it there will be a small uphill section which will be ridden in the time-trial with 700 meters at 6%. The run-up to the climb will be furious and the gradients bite the most at the bottom with 16%. It slightens out a bit before growing again to 14% near the summit. It is however a very short and sharp effort, which summits with 8 kilometers to go.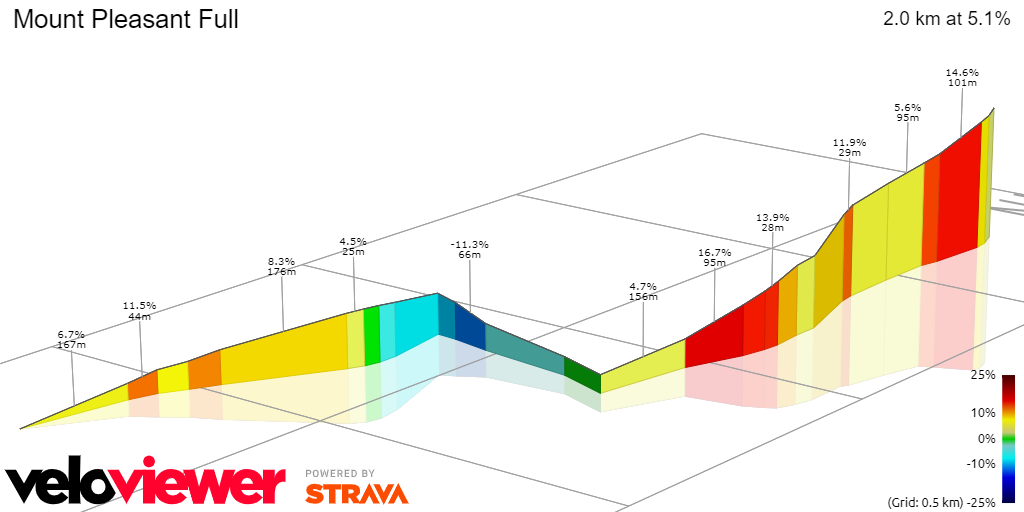 This will be a key section of the route, where the candidates to the win will be clear. However from this point onwards tactics become crucial, as the riders will shortly descend back into sea level and have six kilometers of straightforward flat roads until the finish line in Wollongong.
Here the race can be won or lost. It is long enough to organize a chase, or to stop working and see riders coming from behind. It will be a fast finale and the winning attack can come at any time. It will be back at the center that the new World Champion will be crowned.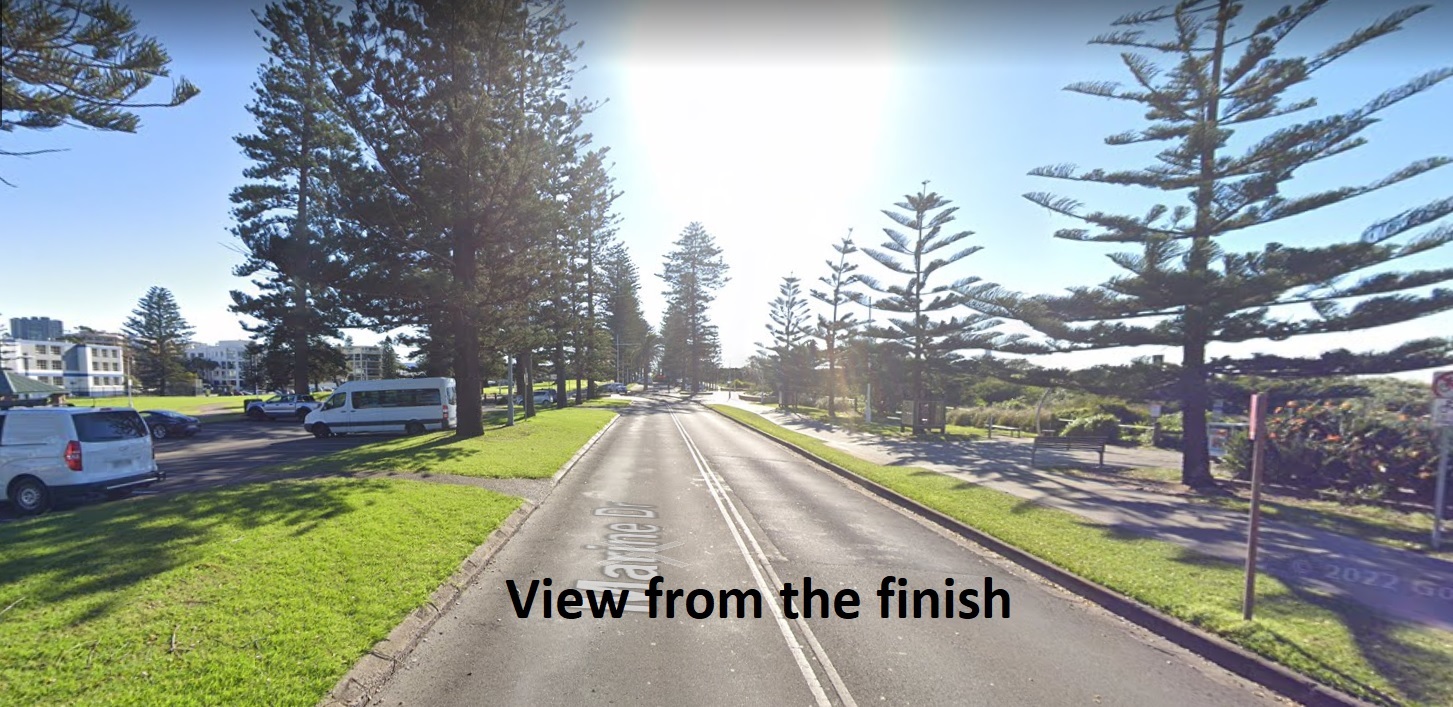 The Weather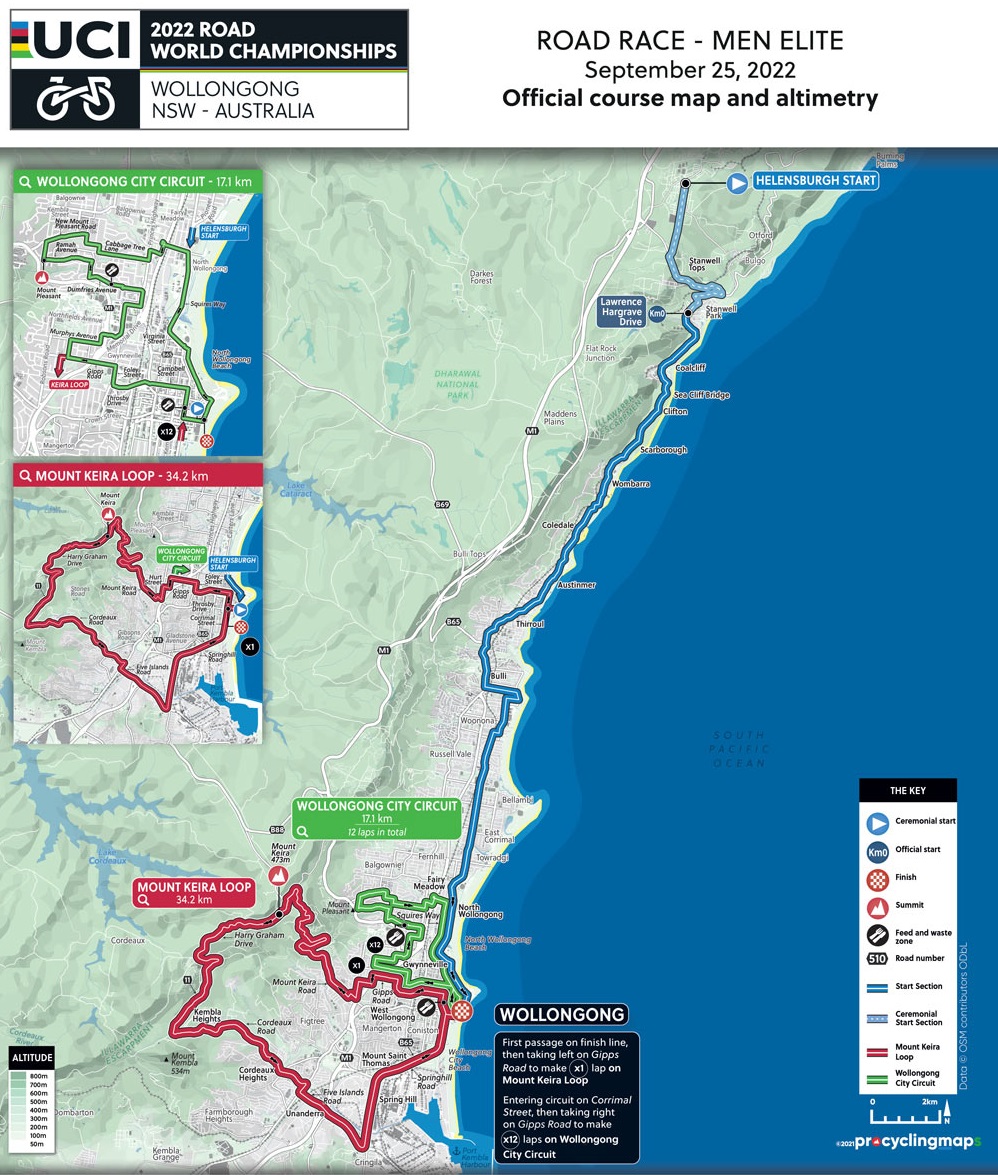 The previous days have had quite some rain, which may make some roads slippery. However in the day of the race it should be dry. Some wind from the east may influence the race, a tailwind up Mount Pleasant, headwind coming down and likely some crosswind in the final kilometers into the finish.
The Favourites
Wout van Aert & Remco Evenepoel – Belgium have three weapons. Quinten Hermans is an outsider, however the focus will be on van Aert or Evenepoel. Will Evenepoel feel at his best? If so, he should attack the race and permit van Aert to race without the pressure, whilst making it very complicated to bring him back if he's able to surprise. If not, then Belgium should allie with other teams and try to keep everything compact until the final climb – and hope WVA can keep up with the best. If they succeed, it won't be easy to beat him.
Michael Matthews – Racing at home, the pressure will be on his shoulders personally. Matthews will have great legs surely, taking into consideration the form he's shown in Canada, and has ridden at the Tour de France. His sprint is strong, but likely not enough to beat van Aert or Hayter. However, having a good mix will make him a prime contender for a medal.
Mathieu van der Poel – Van der Poel won the recent GP de Wallonie, however he hasn't shown his absolute best form perhaps. It's a bit of an unknown, on a good day he'll be in the fight for the win, but he'll need to overcome the distance and large amount of climbing accumulate before wanting to fight for the win.
Tadej Pogacar – Pogacar won the GP de Montreal. It was a great sign towards Wollongong, and a very similar race. However the sprint here will be flat, and beating van Aert – not to speak of the possibility of van der Poel, Hayter or Girmay for example – will be much harder. He will have to attack in the uphill, but with his strong sprint he may be able to trigger good group cooperation if there is no sprinter.
France – Julian Alaphilippe coming in as the defending champion, but without his best form likely. The circuit suits him very well, and he may still be the most marked man from France, which may actually help his teammates. Christophe Laporte is a long short but a possibility for a possible reduced group sprint. However the real threat will reside in classics men Benoit Cosnefroy and Valentin Madouas. Climbers Romain Bardet and Pavel Sivakov should also be able.
Italy – Perhaps some of the biggest wildcards come from Italy. Andrea Bagioli rode to third at the GP de Montreal, and Alberto Bettiol has been building form towards a race that suits him very well. Both can be absent or in the fight for the medal and it wouldn't be a surprise. Most importantly however, they don't have the reputation of many of the riders above, so it's unlikely that they'll be very marked by the main favourites.
Ethan Hayter & Fred Wright – Two big wildcards. Wright has shown great form and has talked of great form into the Worlds, his Vuelta a Espana saw him in second place at the points classification, thriving in the hilly stages and sprints. His rouleur attributes also make him a late attack threat. Ethan Hayter is similar, however more likely thinking of a sprint. He'll need to do better in positioning however, as in a one-day race all moves matter and he can't afford to waste energy as he has in many races this year.
There will be some fast men that can be very important in the race's outcome aswell. In their best day, both Iván García Cortina and Magnus Cort Nielsen can be quite dangerous men as they have strong climbing legs. However one of the biggest wildcards will be Biniam Girmay who also fits the picture, whose sprint will worry many in the groups he is inserted in. He's proven to have the legs to ride such distance at Gent-Wevelgem.
The race may be open if the main favourites eye the final climb and let some riders enter it ahead of the main riders. Although you can't take the element of surprise much in this circuit. Climbers such as Sergio Higuita, João Almeida and Alexey Lutsenko will be nice outsiders in a good day. You will find the likes of Jakob Fuglsang and the new time-trial World Champion Tobias Foss as possibilities.
In the case of puncheurs you will have the likes of Jonathan Narvaez, Mattias Skjelmose, Mikkel Honoré, Mauro Schmid and Neilson Powless who on their best day are fully capable of fighting for the medals, and will hope to play their cards well.
You will have however some rouleurs who may be even more dangerous. Early moves specially must be immediately countered, against the likes of Stefan Küng and Magnus Sheffield for example who seem to be coming in with great form and would be extremely hard to catch up if they find themselves alone.
Tactics
I believe this will be a more conservative race than Leuven, and more likely to end in a group sprint, because of the following: Mont Pleasant is not a brutal climb, but it will be hard enough to see gaps. Because of this, most will be looking to save their legs to that final ascent, it will be likely raced as a Liège-Bastogne-Liège – with the long distance a similarity.
Unlike Leuven however, there is a long flat section within the circuit, and only one climb. This will mean that it will not be hard to organize a chase over the circuit, even deep into the race, as many – Belgium, Netherlands, Great Britain, Australia and Eritrea – would all benefit from a sprint finish. Also, this distance between climbs doesn't make it attractive, and with such steep gradients it's not really one where you can surprise.
Hence, many will treat it as a one-bullet race, where that ascent will be the point to strike. What happens afterwards depends on who stays at the front.
Prediction Time
⭐⭐⭐WV.Aert, Matthews
⭐⭐MVD.Poel, Pogacar, Hayter, Evenepoel
⭐Alaphilippe, Girmay, Cosnefroy, Bettiol, Wright, Madouas, Bagioli, Bardet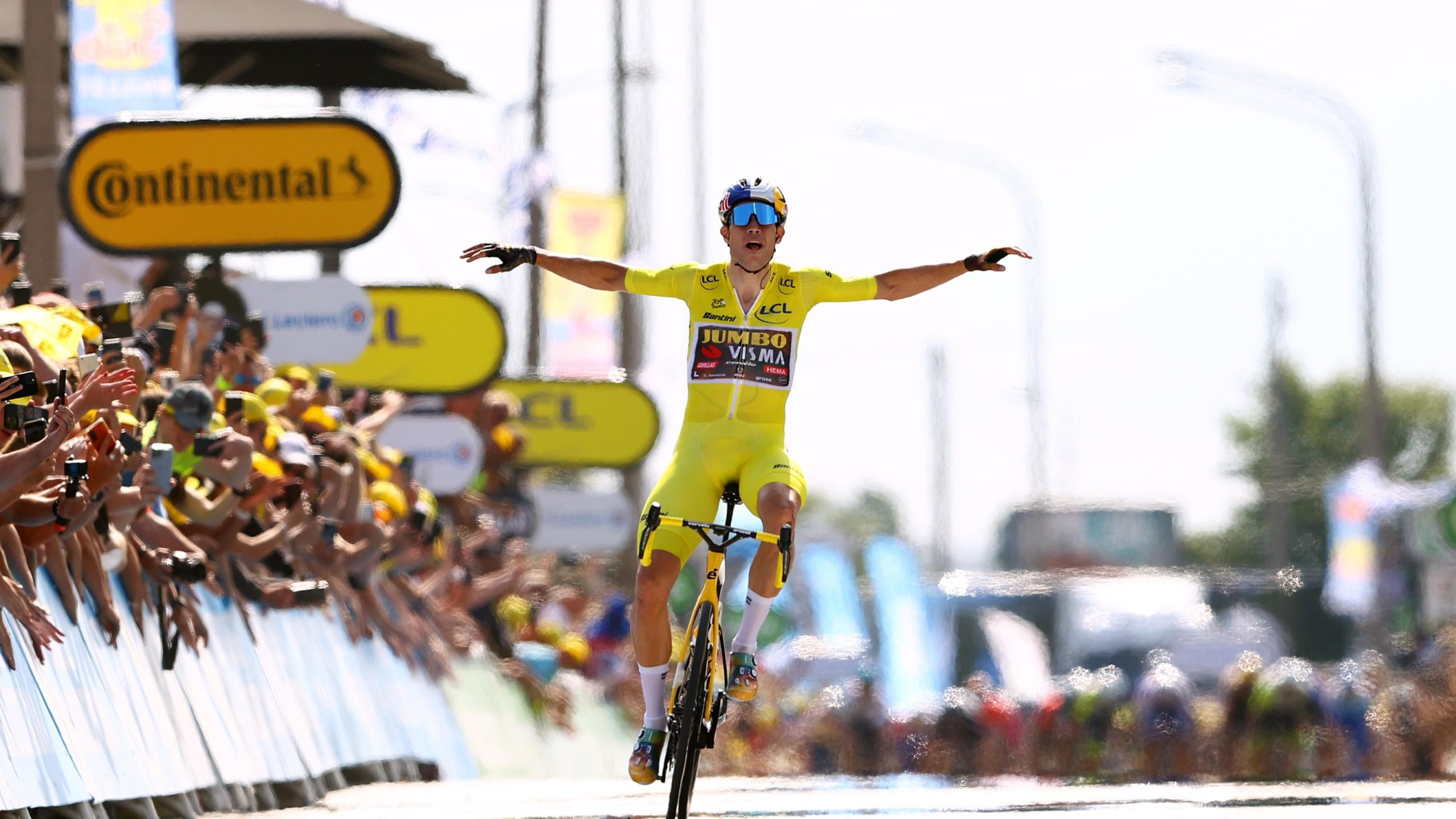 A win and a world title for Wout van Aert! I think it's meant to be, Belgium have got a strong team, van Aert has the climbing legs, and in this circuit I don't think 2021 will repeat itself.
Zweeler is a fantasy sports game that includes many sports and cycling is no exception. I ask that you check it out, if you register with the link below you will not only be joining an exciting game but will also be personally supporting me and my work, and allow me to make more content for you!
Tomorrow's race has prizes of at least €5000 and an entry fee of only €10. Make good use of your knowledge!
https://zweeler.com/game/cycling/FantasyWorldChampionshipsRoadRaceMen2022/main.php?ref=790
Rúben Silva
Follow us on Twitter and Instagram
Join us on facebook: Ciclismo Internacional
Copyright © 2012-2022 Ciclismo Internacional. All Rights Reserved