Interview: Jens Dekker, the retired young promise who challenged Van der Poel and Pidcock
By @EchelonsHub
It's the 1st of November of 2019. As every year, this is a date to mark on the calendar for cyclocross fans as the mythical Koppenbergcross is on the menu, one of the hardest and most iconic tracks in the circuit.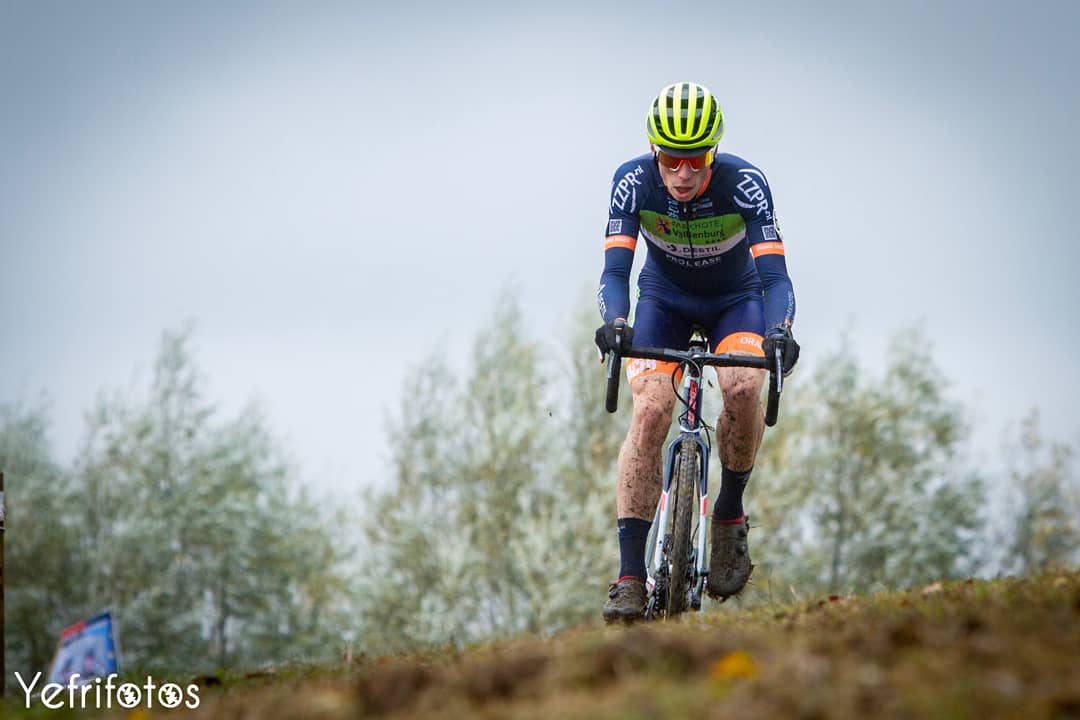 Before Eli Iserbyt took the first of what is now three consecutive wins there was a big surprise in the form of an incredible return to the top step of a young Dutch rider named Jens Dekker in the Under-23 race. Riding for the little known Parkhotel Valkenburg-Destil-Orange Babies team, it had only been a few weeks since Dekker had signed his new contract and in what was only his second race of the season, he overcame a third row start to put distance into every single rider in just half a lap, and confidently taking a win in front of Ryan Kamp and Gerben Kuypers.
An impressive performance, and the last time he was near the head of a cyclocross race too, as he retired from the sport at the end of the season. Jens Dekker's story is one that ultimately shows what we all know the sport, it can be incredibly brutal, even for those who work hard for their goals. But who is Jens?
"I think during the 2005 Tour de France I got interested [in cycling] and shortly afterwards we got these races, we call them fat tyre races, where you can have an ordinary bike and you can race, it's for kids. Next year when I was allowed I started racing, in the year where you turn 8 you can start racing in the Netherlands and sometimes I started with my cousin's old bike, he's a year older than me, David." Yes, David is in fact Jumbo Visma's David Dekker and if you have recognized the name Dekker it's not by chance, as this is a family that has been in professional cycling for generations and his uncle, Erik Dekker, is a 4-time stage winner at the Tour de France, between dozens of other wins at high level.
"I think obviously the world title as a Junior" he recalls, regarding the highlight of his short career. "For me that wasn't a big thing, it was sort of expected at that point, if I look back at the best memory maybe it was in 2017 Koppenbergcross, I finished third after riding the whole race with Tom Pidcock and Eli Iserbyt who just beat me in the sprint."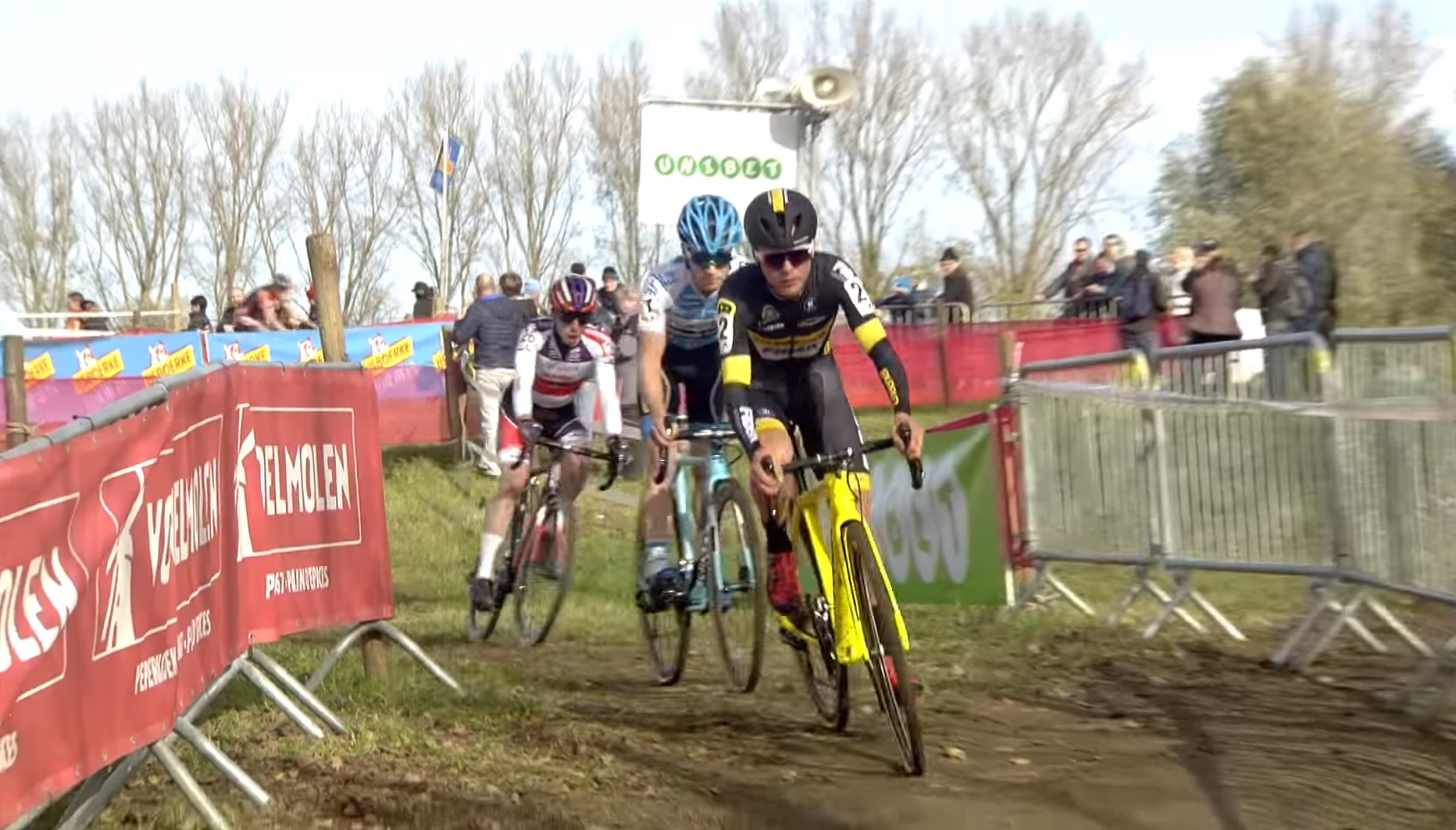 "I'm obviously disapointed that I'm not there as I think I could've, I think I've put it behind me at this point, I can accept that they've gone on to do all the fun stuff that I missed out on, I always loved racing so I'm quite happy that I had the chance to do so for so long," he reflects. Professional cyclists are quite familiar to bad patches, mostly due to injuries and the continuous strain of a complicated lifestyle, one that is not adequate to all people.
It was a career of ups and downs, after dominating the Junior category and winning the world championships in Heusden-Zolder back in the 2015-2016 season Jens was touted as one of the most promising cyclocross riders, fast forward some time and he saw himself racing on the Beobank-Corendon squad [current Alpecin-Fenix], next to the likes of the iconic Tom Meeusen and the rainbow duo of Sanne Cant and Mathieu van der Poel.
"It was a weird team even then, a small team and we raced in different categories so we didn't race together very much," he pointed out, regarding the amount of racing he did besides them. His partnership with the team lasted until the 2018-2019 season, on the way he picked up some wins however he never established himself in the way he did in the younger category, and ended his final season with the team in early December.
That wasn't due to the lack of work though as he sporadically displayed glimpses of his promised potential, however something just wasn't right. "We don't really know what was the main problem. I had some different problems, breathing problems mainly, that was the main thing that hindered me in the competition. But also some food allergies, and generally I found it very hard to train a lot and you can keep that up for maybe a couple years, but four years was a bit too much."
"At some point I went into a burnout and it took me a year to recover from that aswell," he confirmed, something I could deeply relate to as I myself have ridden a similar – albeit much more modest – path, ended by the struggle to keep a balance of what's healthy or deteriorating for the human body.
"I really did quite well up until the Junior years and then afterwards I got all kinds of health problems, and it took four years to get me down but at that point it was over. It was just too unhealthy to do. I still ride my bike but not competitively at the moment. Maybe there might be a comeback, but that would need some very sharp improvement in my health and that's not really happening at the moment."
As highlighted by the likes of Marcel Kittel or Tom Dumoulin, burnout is no stranger symptom to the peloton and it is not surprising seeing how every aspect of your life has an impact on your performance. In some cases riders are able to get through it, but more often than not that takes a toll on the performance which only further enhances the symptoms of the issue. Add in the intense workload that the riders need to go through, the constant need of travel – often far from their family and friends – and all of a sudden a dangerous cocktail that can blow up at any minute is created.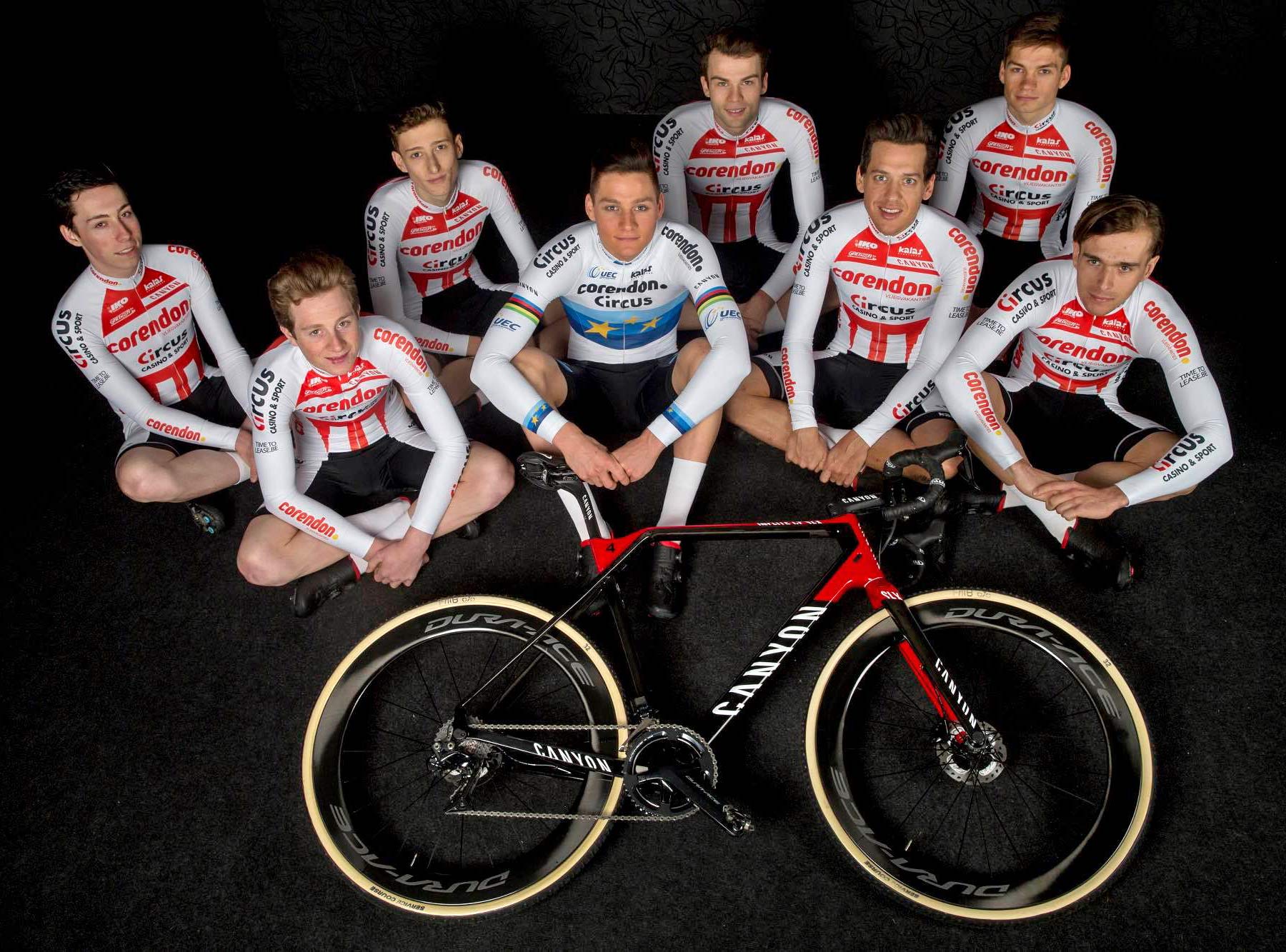 Some however manage to balance everything well and have the luck of escaping health issues that put their career on the line. Although he's no stranger to crashing, one of those riders is Dekker's former teammate Mathieu van der Poel, whose performance certainly has a clear justification, according to Jens, "The main thing that stood out to me whilst working with him is that he was always able to train a lot. He can go out and whilst I did 18 hour training week he'd do 25 hour training week and recover from that. Sometimes he'd do a couple days with an hour extra which would put him close to a 30-hour training week."
"We always think that he's some kind of special talent, but his main talent is that he's able to train so much, and therefore get better without developing an overtraining problem. You know many riders try to train that much but can't, I think that's the main thing about him, also the same about Van Aert."
Having all the background you could ever ask for, Jens has the knowledge and the insight on how the pros train and having been one himself, it quite surprises me to hear that such once-in-a-generation talents can have such a simple justification to their unfathomable quality. Sure enough that's only a piece of the puzzle, but nevertheless a very meaningful one in his eyes.
Regarding the combination of CX and road racing, he believes that riders need to be cautious when approaching competition like that, "I'm not sure about how combining at top level, but I do definitely believe in training kids in multiple disciplines just to give them a wide base of technical skill and just different experiences, I think that works very well. At the top level, those guys are obviously so good that they can handle it but for most riders that's just not possible to go 100%. It's hard to focus on two things at once, to keep up the technical skills for CX but also do the kilometers on the road is quite difficult, it takes a lot out of you aswell, so it takes a special person to do that."
Jens has given me the impression of being very down to earth, a young but experienced man with a lot of valuable knowledge that can be used to develop new talents in the Netherlands, which is quite needed as with Van der Poel switching off to the road, and Lars van der Haar and Corné van Kessel going into their 30's, the Netherlands risk being swarmed by the Belgians and the upcoming British generation on the men's side in the coming years.
"It depends on what age young is in this sense, but working on your technique is always a great idea. Again, first doing multiple disciplines is a great idea when the kids are still young, even if you're older it's probably a good thing. In Val di Sole for example you had a lot of riding in the snow, it's a special kind of skill so you need to practice those things, to put yourself in different situations to force yourself to improve on those skills, so that you can do it blindly. Basically wake up in the middle of the bike and jump on a cross bike and do all those things… You have to compete some of the biggest technical talents in the world, and if you're not prepared for that it's going to be really difficult."
Indeed Jens' story is a special one yet not unique, as many riders struggle in their transition years and don't manage to make it to the Elite category or end up retiring at a young age shortly after, just look at the likes of Antoine Benoist or Sieben Wouters. And of course that is in cyclocross, on the road you will find countless of examples of such situations.
Nowadays Jens is a very vocal voice on cyclocross and you can find him on Twitter, where he discusses the sport with an unique point of view and where you are going to find a very interesting individual.
Rúben Silva
Follow us on Twitter and Instagram
Join us on facebook: Ciclismo Internacional
Copyright © 2012-2021 Ciclismo Internacional. All Rights Reserved