X2O Trofee Hamme 2022 WE – Preview
By @EchelonsHub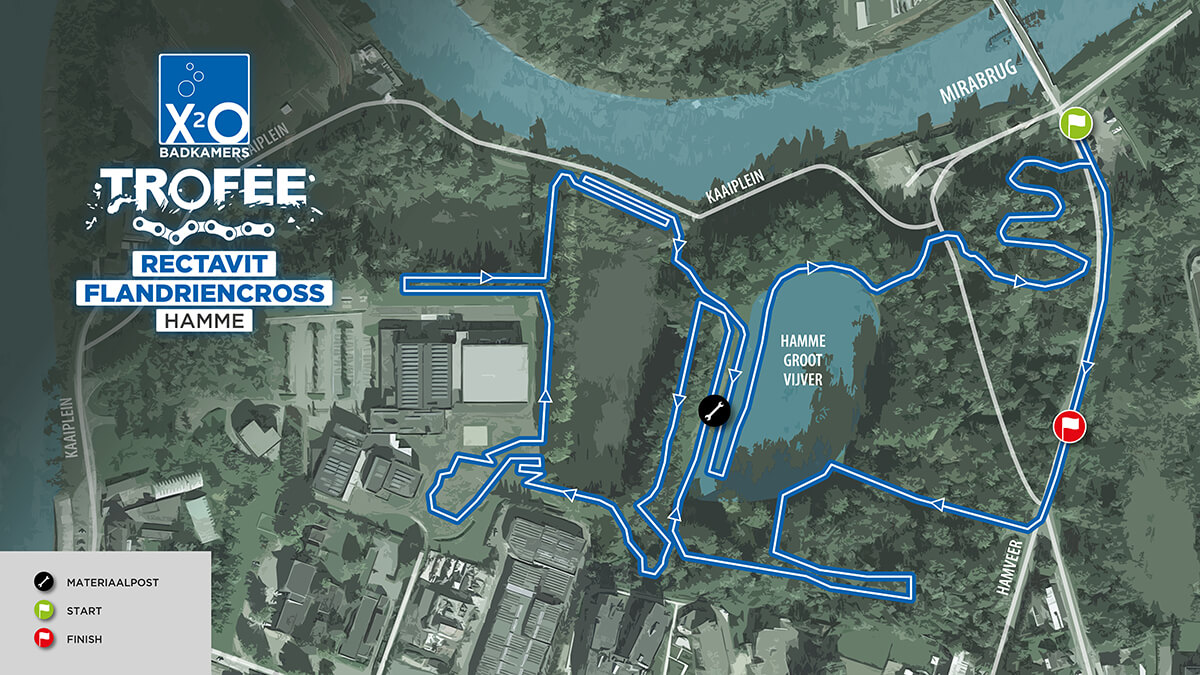 The Course
It is the weekend before the world championships and at this point all the riders who are hopeful of a strong result in Fayetteville must have strong legs and will have in this weekend their final tests. This Saturday we have the 6th round of the X2O Trofee and we're in Hamme, the course is set to be dry and fast, although things can be different in some sections around that little lake, but even if so it shouldn't be crucial.
There is no major climb to tackle, there are a couple of technical sections, one the riders go up and down a small bank, and the other we've got some off-camber action but it shouldn't be too troubling, between those sections there really isn't that much as the riders will have some fast and flat sections where it will be hard to cement gaps, the final portion of the route includes an iconic sweeping section in the woods.
---
Video: Recon of the course (95% the same as last year)
---
The Startlist
| | | | |
| --- | --- | --- | --- |
| 1.Lucinda Brand | 2.Sanne Cant | 3.Denise Betsema | 4.Fem van Empel |
| 5.Annemarie Worst | 6.Clara Honsinger | 7.Shirin Van Anrooij | 8.Ceylin del Carmen Alvarado |
| 9.Eva Lechner | 10.Yara Kastelijn | 11.Manon Bakker | 12.Aniek Van Alphen |
| 13.Alicia Franck | 14.Marion Norbert Riberolle | 15.Zoe Backstedt | 16.Suzanne Verhoeven |
| 17.Ellen van Loy | 18.Anna Kay | 19.Marie Schreiber | 20.Jinse Peeters |
| 21.Karen Verhestraeten | 22.Tereza Vanickova | 23.Maud Kaptheijns | 24.Alma Johansson |
| 25.Julia Kopecky | 26.Julie Brouwers | 27.Isa Nomden | 28.Taylor Kuyk-White |
| 29.Jana Dobbelaere | 30.Corey Coogan Cisek | 31.Loes Sels | 32.Fleur Moors |
| 33.Femke Gort | 34.Audrey De Keersmaeker | 35.Jana van der Veken | 36.Isabelle Klein |
| 37.Maité Barthels | 38.Famke van Waterschoot | 39.Lies'L Schevenels | 40.Susanne Meistrok |
| 41.Layla Barthels | 42.Chloe Van den Eede | 43.Meg de Bruyne | 44.Tessa Zwaenepoel |
| 45.Tine Rombouts | 46.Xenna de Bruyckere | 47.Lara Defour | 48.Kim van de Steene |
| 49.Rosanne Breugelmans | 50.Marlies Vos | 51.Febe Schokkaert | 52.Cato Cassiers |
| 53.Lise Van Wunsel | 54.Kiona Dhont | 55.Jolisa Verschueren | 56.Esther van der Burg |
| 57.Lotte Baele | 58.Shana Maes | 59.Jennifer Malik | 60.Emily De Cuyper |
| 61.Nele de Vos | 62.Jo Blanchaert | 63.Tiger-Lil Harinck | 64.Laura Greenhalgh |
| 65.Caren Commissaris | 66.Sara Beeckmans | 67.Anne van Rooijen | |
This is according to the official startlist, it can at times not be completely accurate.
The Favourites
There is a big fight currently going on for the cup lead with a mere 2 seconds separating Denise Betsema from 2nd place Lucinda Brand. Surprising perhaps, seeing as Brand dominated most of the season, however the main plot of the race should revolve around the battle between these two, it won't be an easy route to create gaps so surely, this time Betsema will opt to ride more defensively, as she should.
The race won't just be between them, obviously, quality stretches far and wide in the women's field and this weekend the Dutch fleet is back, besides the names previously mentioned, we have the return of Annemarie Worst and Ceylin del Carmen Alvarado aswell who are very much favourites for this win and could benefit from the battle between Brand and Betsema on such a flat route, Fem van Empel is also on the startlist after her win in Flamanville, which saw the youngest ever podium on a female women's world cup race.
We've got Sanne Cant and Clara Honsinger back, this isn't a route that perfectly suits the duo but they are the best non-Dutch riders on the start here, the likes of Shirin van Anrooij, Manon Bakker and youngster Zoe Backstedt are also good outsiders to take into consideration.
Prediction Time
1st– Lucinda Brand
2nd– Ceylin del Carmen Alvarado
3rd– Denise Betsema
4th– Fem van Empel
5th– Shirin van Anrooij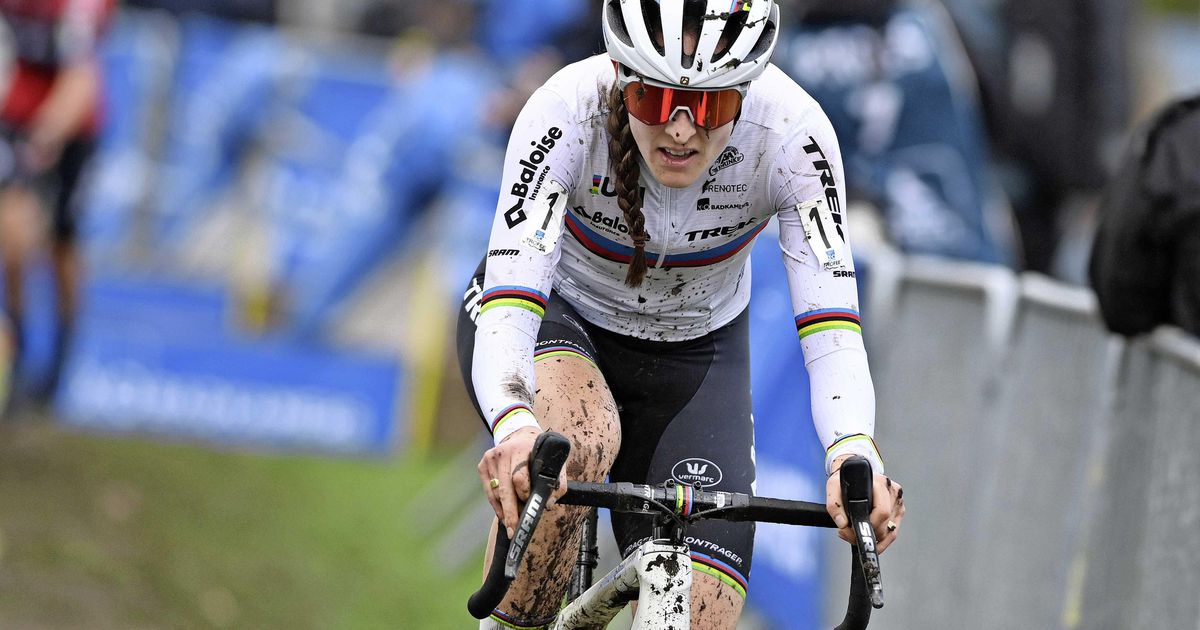 Zweeler is a fantasy sports game that includes many sports and cycling is no exception. I ask that you check it out, if you register with the link below you will not only be joining an exciting game but will also be personally supporting me and my work, and allow me to make more content for you!
Tomorrow's race has prizes of at least €100 and an entry fee of only €2.5. Make good use of your knowledge!
Link: https://en.zweeler.com/game/cyclocross/FantasyFlandriencrossHammeX2OTrofeeWomen20212022/main.php?ref=790
Rúben Silva
Follow us on Twitter and Instagram
Join us on facebook: Ciclismo Internacional
Copyright © 2012-2021 Ciclismo Internacional. All Rights Reserved