2022 Tour de Suisse – Stage 5 Preview
By @EchelonsHub
The fourth stage of the Tour de Suisse has finished in a reduced group sprint, after the day's breakaway didn't succeed and the final climb didn't see any meaningful differences created. A sprint decided the stage, with Daryl Impey taking a surprising victory, ahead of Michael Matthews and Soren Kragh Andersen.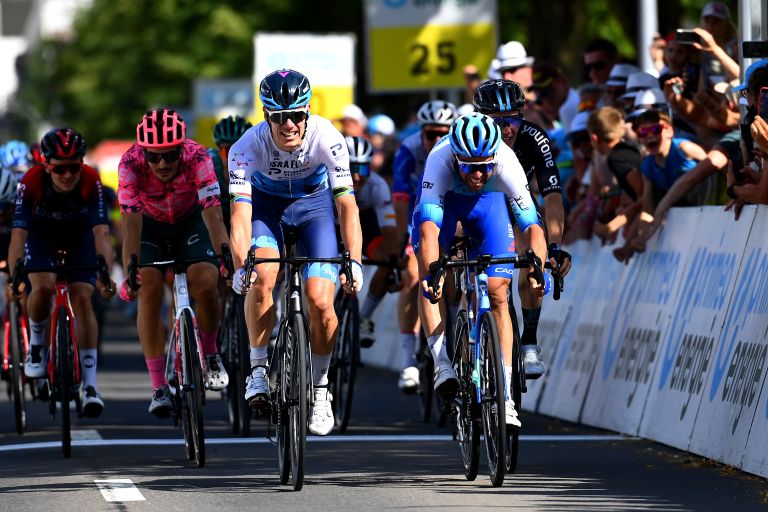 Positive: Impey taking his first win in over 2 years and an important one for Israel – Premier Tech.
Negative: Nothing to note.
The Route

Stage five can be very tricky, however the fact that it comes right before the three decisive stages will likely affect the race in terms of how likely it is to see long-range attacks. It will be possible however. The starts takes place in altitude, before the riders dip down into the great lakes region, and head into the Mendrisio area for an explosive final circuit.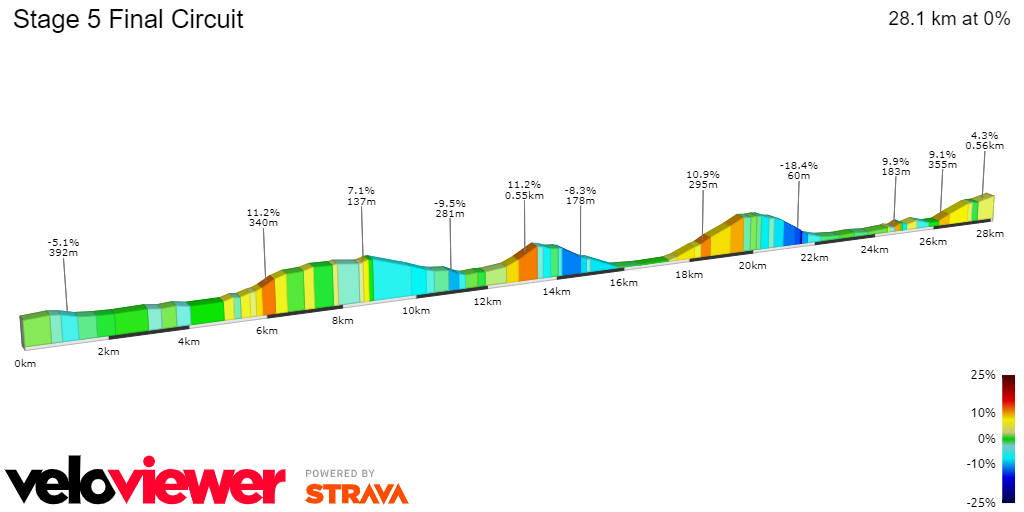 It will be ridden three times, and has a distance of 28 kilometers with four small hills to tackle in it with descents after each one. The first comes with 20.5Km to go (in the final lap) and features 2Km at 5.1% to Castel San Pietro, and afterwards the riders will have a 1 kilometer at 8.6% gradient which is the most explosive of the ramps – with 14.5Km to go.
The hardest of the hilltops comes with 8.5 kilometers to go, it features 7.7% average gradient throughout 2.5 kilometer, a more constant effort however due to it's proximity to the finish it may be chosen to attack. After a small and steep descent, there will then be a run-up to the final ascent which is 1.9 kilometers long at 5.8%, with some more gentle gradients towards the line.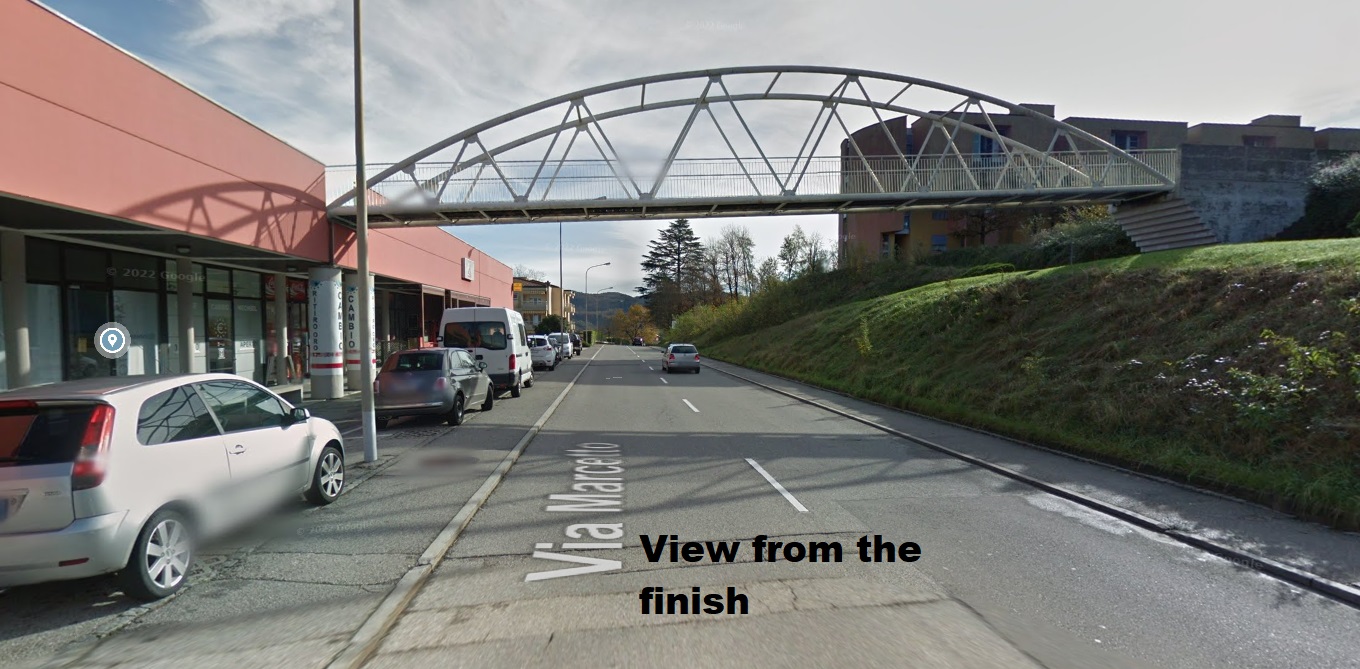 The Weather
The wind won't be felt but the heat will. The weather is not being nice for the peloton this week, as the riders will continue to suffer with the high temperatures.
Breakaway chances: 35%
I anticipate that several riders will have a go and try to attack the general classification, and with the downhill start it will not be easy to have a strong group go up the road. On the plus side, if the GC doesn't implode, then the constant up-and-down circuit doesn't favour an organized chase in any way, specially when it's also not an easy day to create gaps.
The Favourites
Remco Evenepoel – This is the kind of circuit where he can thrive. Despite his explosiveness though, I don't expect him to be able to outpower the rivals on the uphill. He needs to be creative and it won't be easy to go away as he's heavily marked. However… if he does get a gap it will be extremely difficult to bring him back.
Aleksandr Vlasov & Sergio Higuita – Both Vlasov and Higuita will be looking for a stage win, however the overall classification is an equally important goal. With two of them they can definitely play their cards, specially as both look in form and with legs to make the difference. Max Schachmann can also do a good stage, but that will depend on how he's recovered from the crash.
INEOS – The hills won't be ideal for INEOS (Adam Yates and Geraint Thomas) so it's likely that they'll try to conserve the race as it is and attack the mountains, aswell as to keep Daniel Martinez in reach of the first places. However if they find themselves in a good day, they can attack with their depth, as Tom Pidcock is also a card for the stage win.
Jakob Fuglsang – Fuglsang lacks the explosivity, however he has the form and he's shown to be able to make the difference. Will he be able to escape the clutches of the rivals? Surely he will be one of the leading figures when it comes to attacking.
It is a very tricky day though which can very much affect which types of riders can fight for the stage win, it will depend on how hard the circuit is ridden. If it turns hard and is in favour of the climbers you will also see Alexey Lutsenko as a big wildcard for the stage win. Riders like Daniel Martínez and Gino Mäder will hope for a better day to try and improve – although Bahrain are more likely to protect Steve Williams. Sepp Kuss and Domenico Pozzovivo will also be riders to take into consideration seeing how they rode in the opening stage.
If it doesn't and is more explosive, the puncheurs will be present quite significantly surely. Marc Hirschi and Andreas Kron are further examples. Although unlikely to see, in a good day the likes of Alex Aranburu, Alberto Bettiol and who knows, Michael Matthews can also be in the fight for the stage win where they can benefit from a strong sprint.
Inside The Bus
This morning I talk to…
#117 Sebastien Berwick – Goal is to be with Jakob all day long. It will be a nice day for him, but we don't have the team to work. So the goal will be to stay with him for as long as possible, protect him and make sure he's safe if a mishap happens. In the climbs he'll do his own thing.
#85 Neilson Powless – Let's try to go for a stage win. Some of the guys will try and get in a breakaway, but you stay in the peloton. It's a very tricky stage and the type that suits you perfectly, it will be good to test your classics skills, time your move to perfection anticipating the GC attacks and try to sneak away with a win.
#11 Benoît Cosnefroy – The form isn't good at the moment, either that or the heat is affecting you. This would be a very good day for you on paper but if you don't have the legs then just make sure to make it to the finish, we need to get some form ahead of the Tour.
Prediction Time
⭐⭐⭐Evenepoel, Vlasov
⭐⭐Higuita, Fuglsang, Lutsenko, Hirschi
⭐G.Thomas, Pidcock, A.Yates, Kuss, Pozzovivo, Kron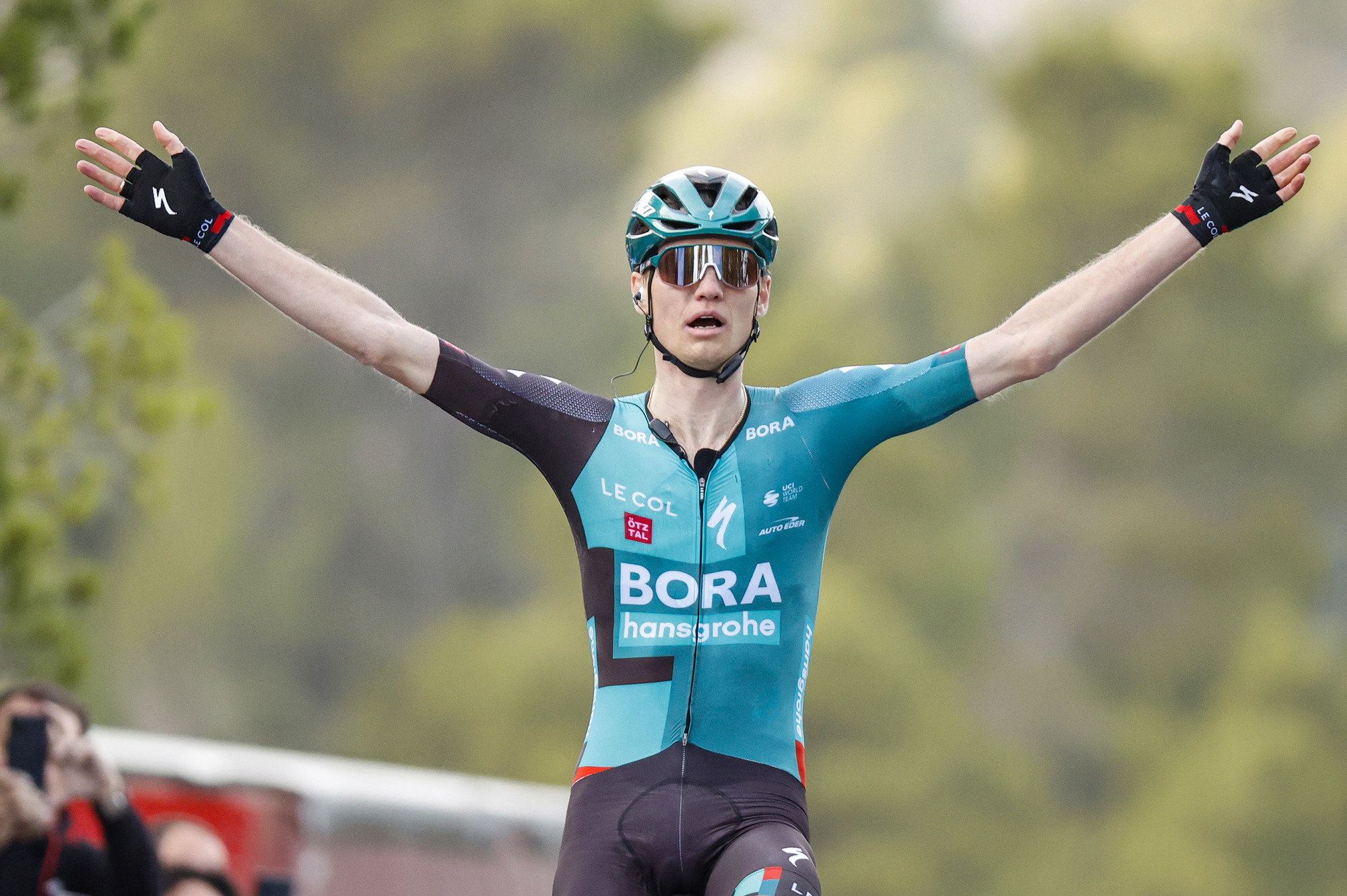 I'll go with a win for Aleksandr Vlasov. It's a hard day, and BORA will have cards to play. In such a circuit I think it's very hard to create differences by power, but instead riders will do from sense of opportunity and depth. The German team can benefit from this, and the Russian will jump into the race lead ahead of the mountains.
Zweeler is a fantasy sports game that includes many sports and cycling is no exception. I ask that you check it out, if you register with the link below you will not only be joining an exciting game but will also be personally supporting me and my work, and allow me to make more content for you!
Tomorrow's race has prizes of at least €500 and an entry fee of only €5. Make good use of your knowledge!
https://zweeler.com/game/cycling/FantasyTourdeSuisse2022stage5/main.php?ref=790
Rúben Silva
Follow us on Twitter and Instagram
Join us on facebook: Ciclismo Internacional
Copyright © 2012-2022 Ciclismo Internacional. All Rights Reserved