2022 Vuelta a España – Stage 7 Preview
By @EchelonsHub
The first mountain stage delivered. The rain appeared, and the attacks were harsh and came from the base of the final climb. The stage winner was Jay Vine who made a move early in the final climb, and held off the rampaging GC battle that took place behind, as Remco Evenepoel and Enric Mas dealt an important blow to the competition, taking time on the rivals and launching the Belgian into the red jersey.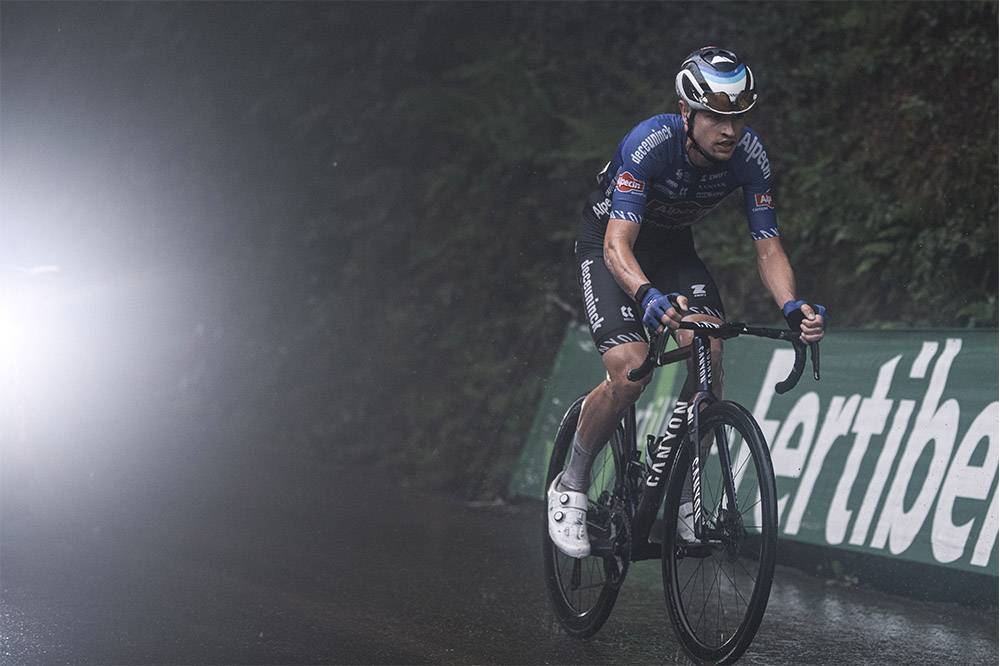 Positive: Jay Vine proving his world-class climber status, Evenepoel thriving in the first mountain finish and Enric Mas putting himself in a spot of a great favourite to win the race.
Negative: Carapaz shed over a minute to the main GC group, an important loss when it comes to the fight for the victory – with INEOS not supporting him. Mikel Landa, Esteban Chaves, Juan Pedro Lopez and Vincenzo Nibali have likely dropped out of the GC fight after shedding important time. Jan Hirt abandoned the race with Covid.
The Route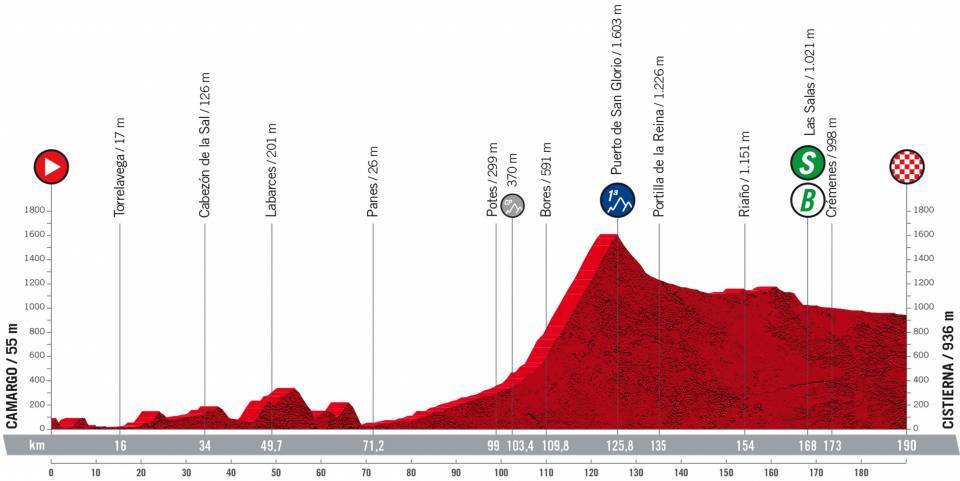 The seventh stage of the Vuelta a Espana will be a very interesting day, with a very unusual profile which can see a very open day, where many riders can succeed and several scenarios can succeed. It will be a long day in the saddle, with a rolling first 65 kilometers which won't be easy to control for anyone looking to have a sprint in the end.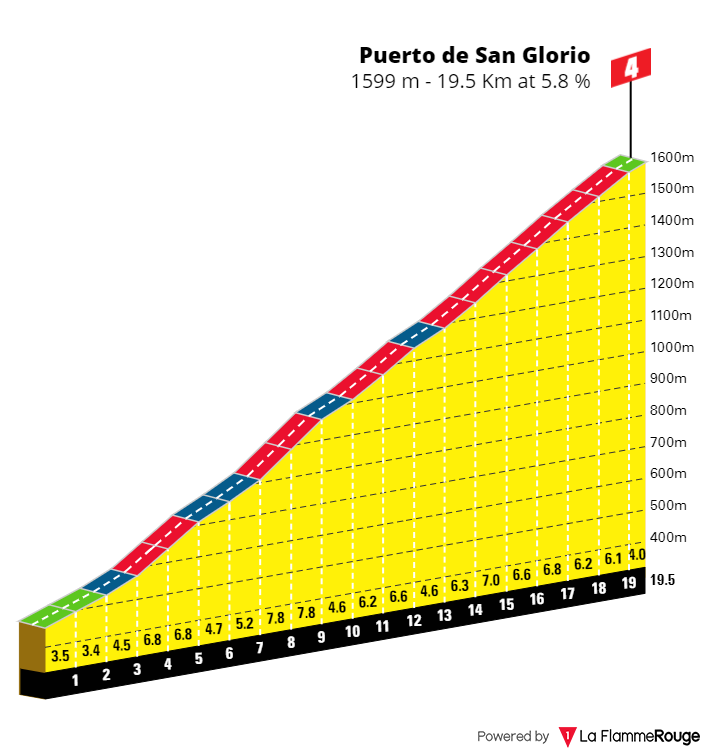 This is a hilly stage however with only one meaningful climb. One that is long and relatively steep, but normally not enough for the GC riders to be attacking. The Puerto de San Glorio is 19.5 kilometers long, with 5.8% in average gradient. It is no easy affair, if at the finish it could make differences. However it comes with 63.8 kilometers to go.
It will be interesting to see if the riders in the peloton will want to fight for the win, as differences can be made here both in front or at the back, but that would also see more complications to have a strong final 60 kilometers of the stage. The dynamics will be interesting, as there is no true descent after the climb, just a small downhill trend into Cistierna.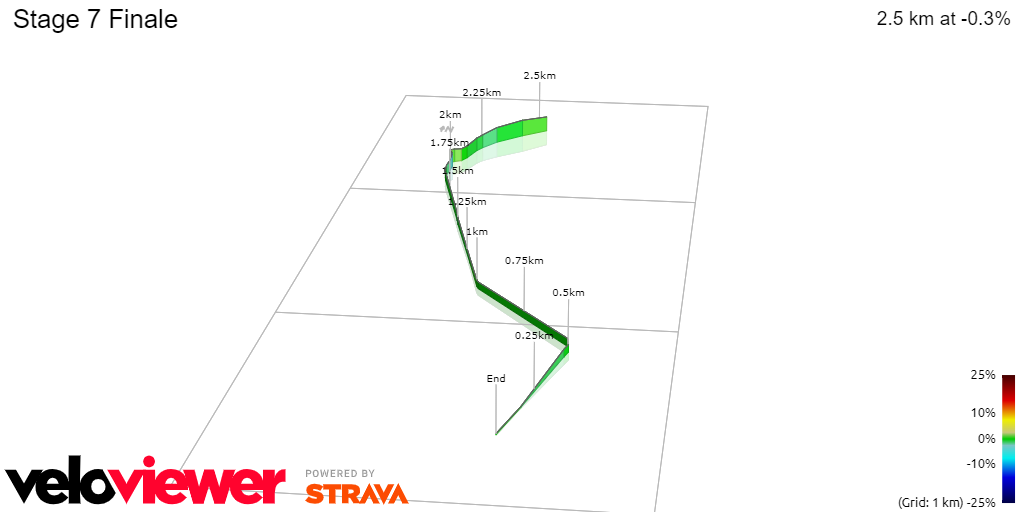 Before the intermediate sprint that comes with around 22 kilometers to go there will be a rolling section, but forward it's a mostly flat affair. The finale in the small town will not be technical, it will cross the town however it doesn't feature any major turns, with the final straight being 500 meters long.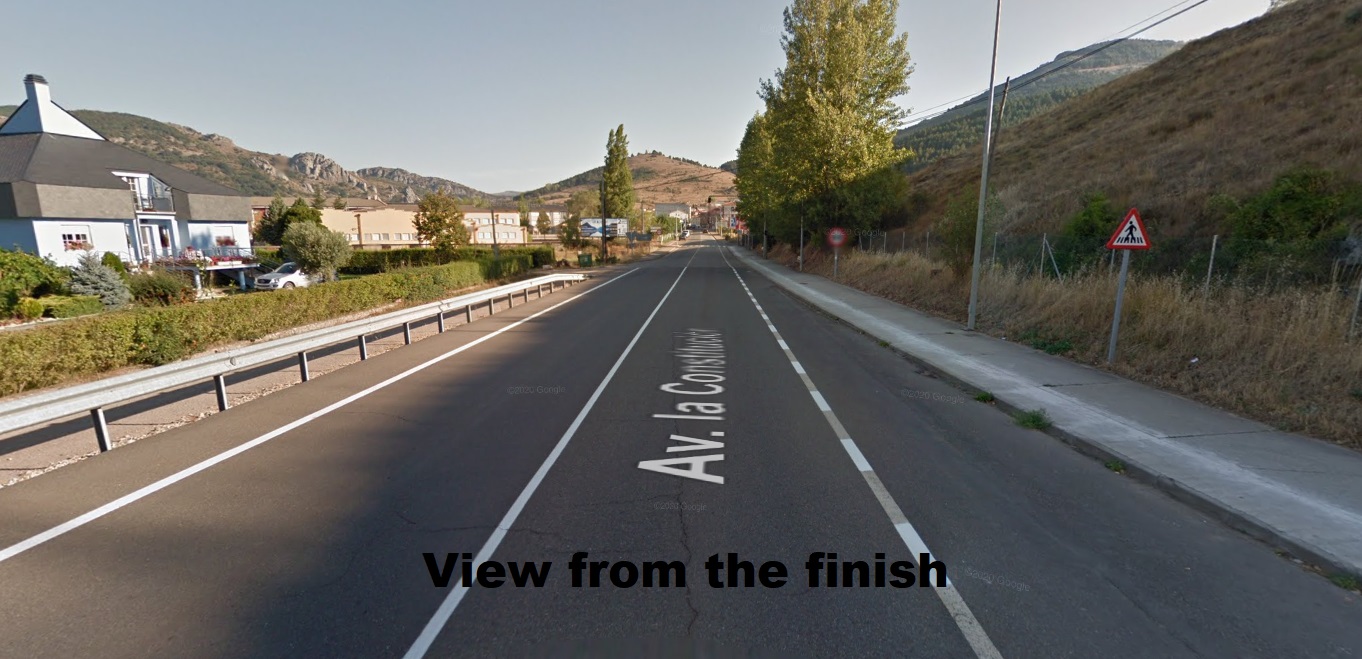 The Weather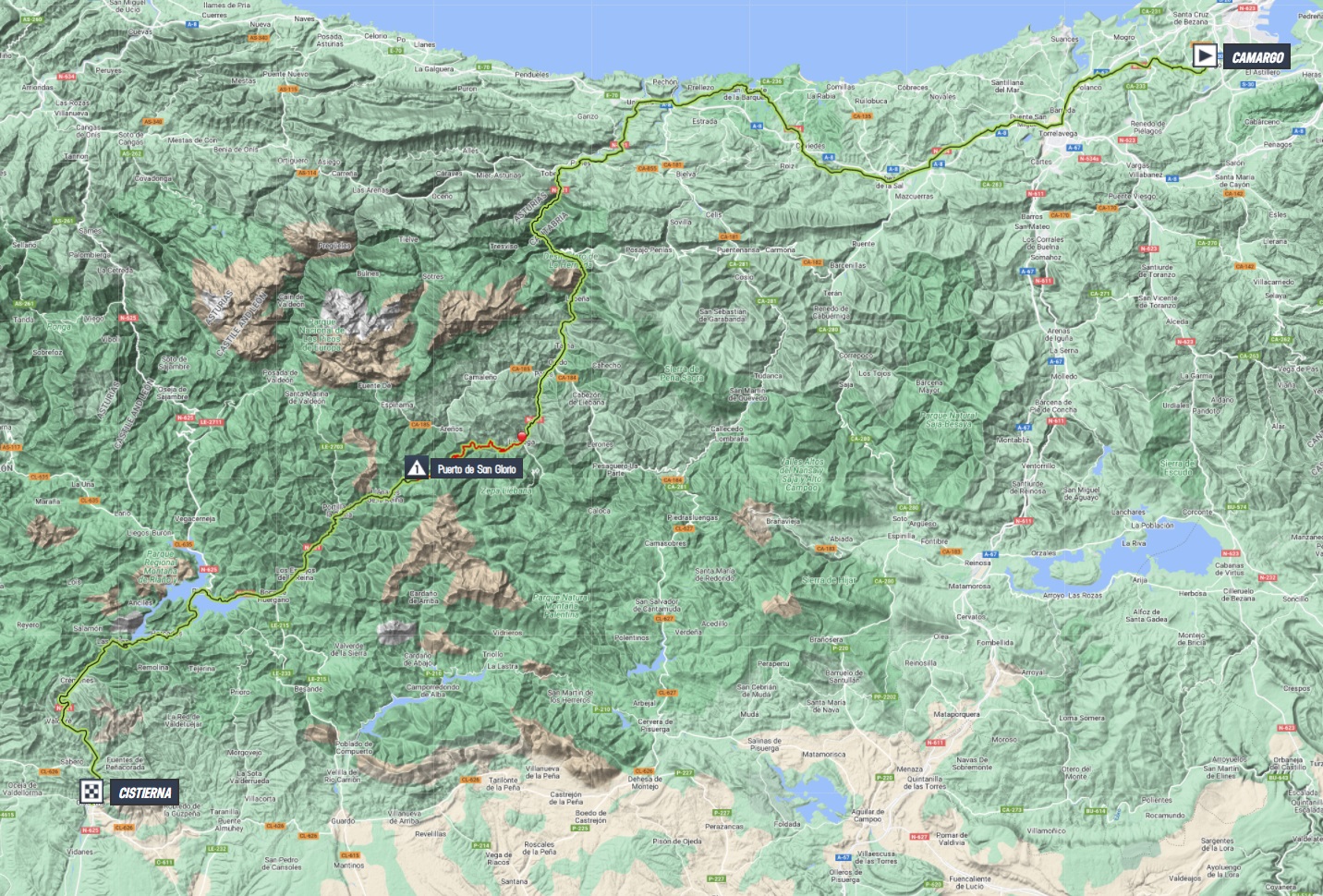 The sun will be beach up, although it does not mean by any reason mean it will be a calm and collected day.
Breakaway chances: 50%
The chances exist. Honestly, I believe in the likes of Trek – Segafredo to put in a concerted effort to first and foremost prevent a strong breakaway from going up the road. They have got now little GC objectives and the team is devoted to the Dane and the green jersey. With the likes of Fred Wright, Nikias Arndt, Jake Stewart and even Ethan Hayter, surely there will be other teams wanting a more reduced bunch sprint.
The Favourites
Mads Pedersen – Three second places, Trek will work for another Pedersen win surely as he's showing brilliant climbing legs and the team will commit to him further with Lopez losing time in the GC. His sprint is very strong, and he will want to take points for the green jersey on a day that will not suit Bennett much.
Sam Bennett & Tim Merlier – Bennett and Merlier are, in their current form, pure sprinters, who will not want a fast pace up the climb. BORA and Alpecin will surely have support for both, but it won't be easy to control the race. Danny van Poppel will be an option in case Bennett struggles quite a lot.
It can be an interesting day however. The pace/attack dilemma will be discussed between many teams on the bus, as they decide the best way to try and take a win. The climb is definitely hard enough to drop most sprinters, however if they work too hard they'll be vulnerable to other attacks as the chasing firepower will be lesser. This will make for interesting dynamics, with many also considering joining breakaways. However there are fast men to consider. Fred Wright – also a dangerous breakaway option – Jake Stewart, Nikias Arndt and Daryl Impey have all yesterday proven their climbing legs were sharp. The likes of Kaden Groves, Andrea Vendrame, Mike Teunissen and Bryan Coquard will also be men to consider, and may help control the race from breakaways as they feature stronger sprints.
If the race is conservative and most riders make it through the climb however, there will be other contenders to fight for in the sprint. UAE will hope for that, with Pascal Ackermann and Juan Sebastian Molano in their ranks. Dan McLay and Itamar Einhorn fit in the list aswell, whilst Gerben Thijssen will hope to have improved from his recent injury to fight for the stage.
Breakaways can be quite dangerous tomorrow however. I would have some riders as dangerous for a stage like this, as long as they make it in the move of the day. Nans Peters, Fred Wright, Luis Leon Sanchez, Patrick Bevin, Thomas de Gendt, Rémi Cavagna, Lawson Craddock, Robert Stannard, Jesús Ezquerra and Xabier Mikel Azparren.
Inside The Bus
This morning I talk to…
#127 Jose Joaquin Rojas – Enric is in brilliant form José, so the priority for today is to be the road captain once again, and make sure you keep the guys safe. Enric can do it in the mountains, so we have to support him properly outside of them.
#167 Mads Pedersen – The truth is Mads, you will have to trust the work of your teammates. All you have to do is follow the wheels, and make sure you get a good position in the final sprint even if we struggle to have a strong leadout for you. We will try to control the breakaway and maybe drop Tim and Sam in the climb, it's up to you to finish it off.
#221 Élie Gesbert – The climbing legs are there. Save up Élie, maybe join a gruppetto if one forms in the large climb. Save the legs for the days where you can strike.
Prediction Time
⭐⭐⭐M.Pedersen, Wright
⭐⭐S.Bennett, Stewart, Groves, Impey
⭐Merlier, D.van Poppel, Coquard, Teunissen, Vendrame, Ackermann, McLay, Cavagna
I will go for a win from Kaden Groves. I believe several teams will want to control the race and make it a reduced bunch sprint. The Australian for me has the perfect balance between climbing legs and pure sprint speed to take this one.
Zweeler is a fantasy sports game that includes many sports and cycling is no exception. I ask that you check it out, if you register with the link below you will not only be joining an exciting game but will also be personally supporting me and my work, and allow me to make more content for you!
Tomorrow's race has prizes of at least €500 and an entry fee of only €5. Make good use of your knowledge!
https://zweeler.com/game/cycling/FantasyVueltaaEspana2022stage7/main.php?ref=790
Rúben Silva
Follow us on Twitter and Instagram
Join us on facebook: Ciclismo Internacional
Copyright © 2012-2022 Ciclismo Internacional. All Rights Reserved