Dutch National Cyclocross Championships (Men Elite)
By @EchelonsHub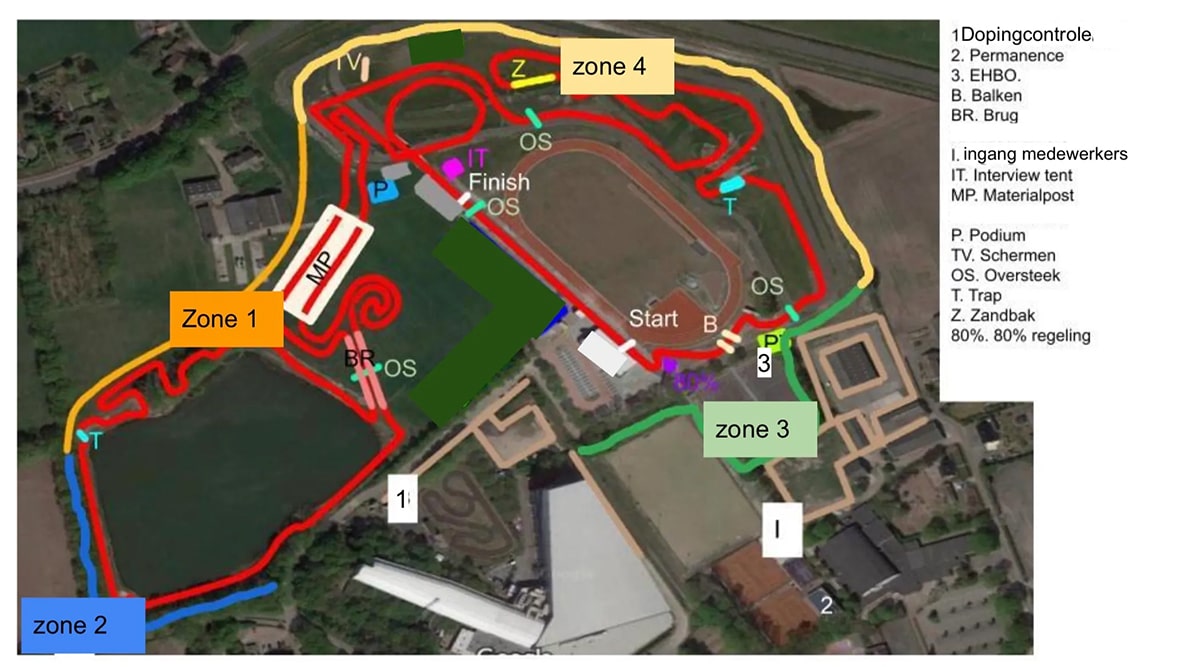 The Course
It is National Championships weekend and over in the Netherlands we're set to have a big fight on a track that is familiar to you, only about 3 weeks ago Rucphen hosted the 10th round of the World Cup and tomorrow it will have a second appearance in the season where it will be the base of the next Dutch champion.
With some rain coming down the days prior to the race we may see a more rough race than the one we saw in December with Tom Pidcock taking the win however I don't think it will be a very sludgy course, only some small sections will be a bit slicker it won't change the dynamics of the race much. What we have here is a very fast track, you can see in fact by the gaps done last month where the Top5 finished within 15 seconds of each other which tells a very clear story.
This is a very flat cross, pedaling will be constant as there are very few sections where you actually get to freewheel, it's going to be very explosive but unlike a track like Hulst to create real gaps will be hard, as between the main sections of the course that can set differences, which are the many small banks the riders will go up and down, there are long flat areas where riders can put down the power and close down gaps with some ease, as to create a gap early on here a rider would have to go deep into the red and that is not a good idea.
Tactics will be important, the decisive moves will come in the last few laps because there the fatigue will have settled in and some riders will struggle, so what is necessary is to run the first half of the race as conservatively as possible, whilst at the same time make the efforts necessary to enter the technical sections in or near the front so as to avoid unnecessary over-accelerations.
---
You can watch: Recon video of the track
---
The Startlist
| | | | |
| --- | --- | --- | --- |
| 1. MVDP – DNS | 2.Joren Bloem | 3.Gert-Jan Bosman | 4.Menno van Capel |
| 5.Wessel Coppelmans | 6.Koen van Dijke | 7.Sam Errens | 8.Vincent Fackeldey |
| 9.Stan Godrie | 10.Klaas Groenen | 11.Lars van der Haar | 12.Demiz Hebnig |
| 13.Koen van Helvoirt | 14.Mike Hooiveld | 15.Corne van Kessel | 16.Jasir Kuiper |
| 17.Gosse van der Meer | 18.Martin Mijnten | 19.Marino Noordam | 20.David van der Poel |
| 21.Lars van Uum | 22.Bart de Veer | 23.Niels Verbruggen | 24.Jordi Steenbakkers |
This is according to the official startlist, it can at times not be completely accurate.
The Favourites
Without the 6-time consecutive winner on the startline, Mathieu van der Poel, the Netherlands are going to have a new men's national champion and that absence opens things up for other riders to be In this battle that ordinarily wouldn't be.
The main favourite should be Lars van der Haar, he's been having a great season headlined by his win in the European championships however he's got the chance to double up on the jerseys and it may be his last chance to take it back (he's won it the 2 years before van der Poel). He's been coming into form again and would in normal circumstances have great competition in form of Corne van Kessel however the Tormans rider is still on the comeback after a rough crash last week. Although bouncing back with a 10th place in Herentals I don't think he will have his best legs, however this is an opportunity that will motivate him greatly.
Behind them things open up quite a lot, the men's scene definitely does not have the depth we find on the women's race, and a lot of riders have the chance to mix in in the podium fight and maybe surprise. With many riders, like Kamp, Hendrikx and Ronhaar in the U23 race some of the Elite men who don't reach the spotlight as often get an opportunity here, David van der Poel is a good example, it's a course that does suit him but only if he manages to have a strong performance that outshadows his inconsistency, the other riders that I expect to see in this fight will be Stan Godrie, Gosse van der Meer and Koen van Dijke and number 2 Joren Bloem.
Prediction Time
1st– Lars van der Haar
2nd– Corne van Kessel
3rd– Stan Godrie
4th– David van der Poel
5th– Koen van Dijke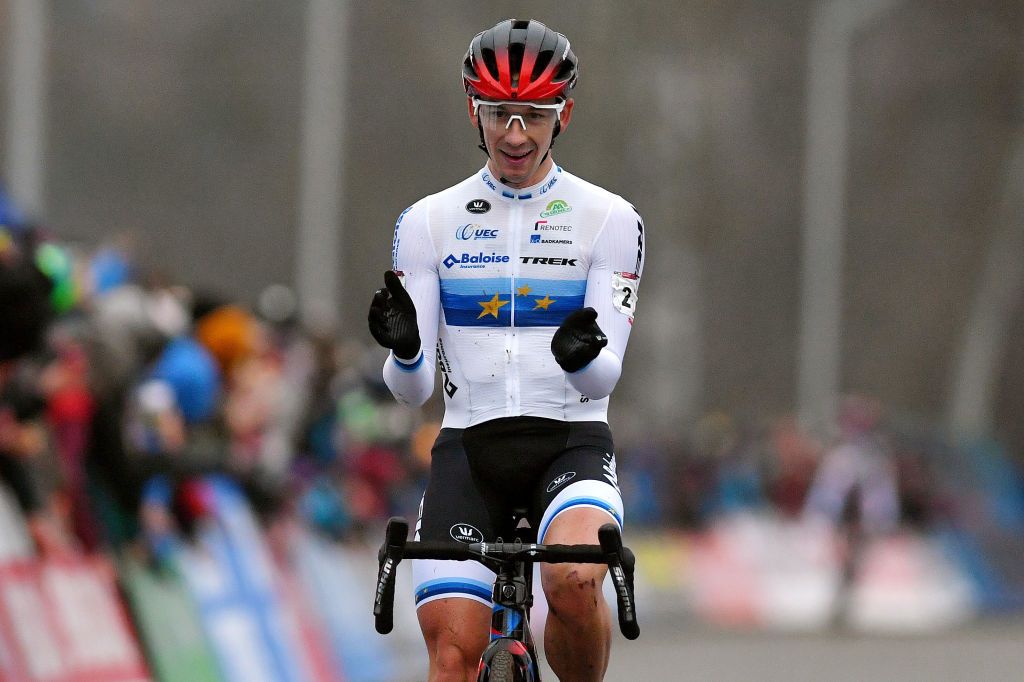 Zweeler is a fantasy sports game that includes many sports and cycling is no exception. I ask that you check it out, if you register with the link below you will not only be joining an exciting game but will also be personally supporting me and my work, and allow me to make more content for you!
Link: https://zweeler.com/main/lobby?ref=790
Rúben Silva
Follow us on Twitter and Instagram
Join us on facebook: Ciclismo Internacional
Copyright © 2012-2021 Ciclismo Internacional. All Rights Reserved