Dutch National Cyclocross Championships (Women Elite)
By @EchelonsHub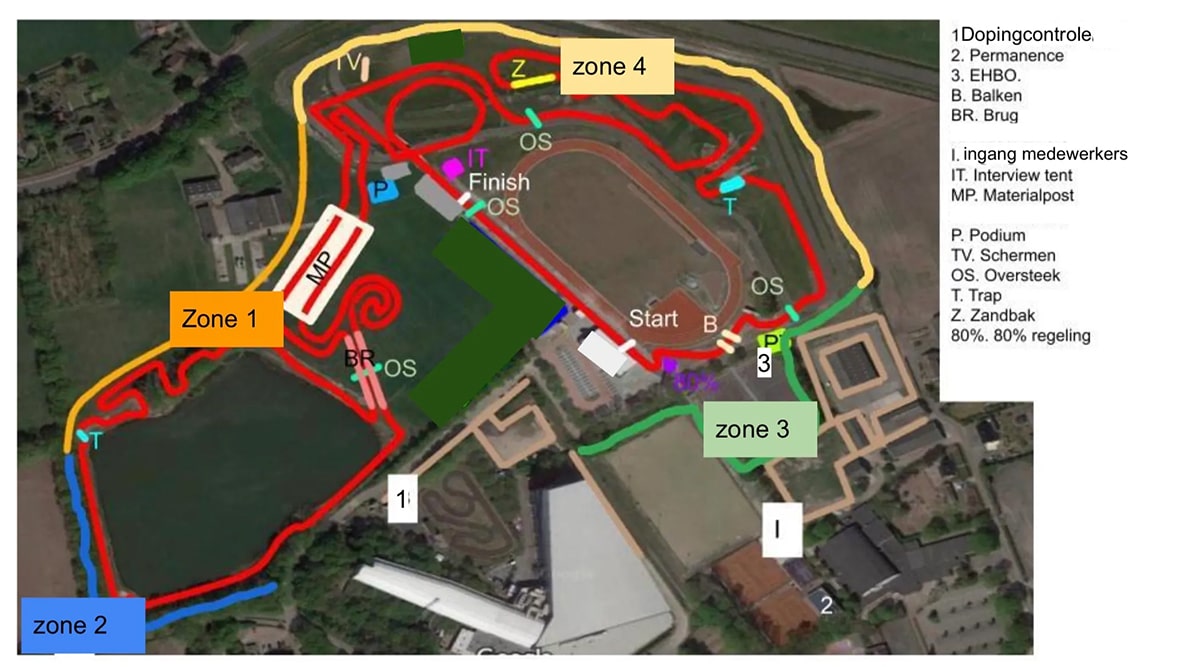 The Course
It is national championships weekend and over in the Netherlands we're set to have a big fight on a track that is familiar to you, only about 3 weeks ago Rucphen hosted the 10th round of the World Cup and tomorrow it will have a second appearance in the season where it will be the base of the next Dutch champion.
With some rain coming down the days prior to the race we may see a more rough race than the one we saw in December with Tom Pidcock taking the win however I don't think it will be a very sludgy course, only some small sections will be a bit slicker it won't change the dynamics of the race much. What we have here is a very fast track, you can see in fact by the gaps done last month where the Top5 finished within 15 seconds of each other which tells a very clear story.
This is a very flat cross, pedaling will be constant as there are very few sections where you actually get to freewheel, it's going to be very explosive but unlike a track like Hulst to create real gaps will be hard, as between the main sections of the course that can set differences, which are the many small banks the riders will go up and down, there are long flat areas where riders can put down the power and close down gaps with some ease, as to create a gap early on here a rider would have to go deep into the red and that is not a good idea.
Tactics will be important, the decisive moves will come in the last few laps because there the fatigue will have settled in and some riders will struggle, so what is necessary is to run the first half of the race as conservatively as possible, whilst at the same time make the efforts necessary to enter the technical sections in or near the front so as to avoid unnecessary over-accelerations.
---
You can watch: Recon video of the track
---
The Startlist
| | | | |
| --- | --- | --- | --- |
| 1.Ceylin del Carmen Alvarado | 2.Aniek van Alphen | 3.Manon Bakker | 4.Denise Betsema |
| 5.Miranda Bik | 6.Eva van den Born | 7.Lucinda Brand | 8.Anke den Brok |
| 9.Esther van der Burg | 10.Elleke Claessen | 11.Lieske Coumans | 12.Annet Eendhuizen |
| 13.Sera Gademan | 14.Veerle Goossens | 15.Inge van der Heijden | 16.Lisanne Immerzeel |
| 17.Maud Kaptheins | 18.Yara Kastelijn | 19.Lotte Koopmans | 20.Elodie Kuijper |
| 21.Inge Neijenhuis | 22.Wendy Oosterwoud | 23.Puck Pinxt | 24.Anouk Reen |
| 25.Tessa Sandberg | 26.Marianne Vos | 27.Didi de Vries | 28.Annemarie Worst |
| 29.Bianca van den Belt | 30.Susanne Meistrok | | |
This is according to the official startlist, it can at times not be completely accurate.
The Favourites
With some of the big Dutch names actually missing, due to their impressively young age which puts them in the U23 race, we have a more reduced yet nevertheless star-studded field of women looking to take on the national colours throughout a whole year.
Gaps won't be easy to make but I wouldn't say the course particularly suits any of the big favourites, Lucinda Brand has been on quite a run of form and should be the woman to beat however the level around her is quite high with the veteran Marianne Vos perhaps benefiting from a more gentle race in terms of running and climbing as she's getting some form back, the women who dominate the last nationals Ceylin del Carmen Alvarado and Annemarie Worst are currently having a much tougher competition and are struggling to get those big wins, however with a good day they surely have the legs to make a comeback that is for sure.
You have Denise Betsema who has also been having quite a brilliant season, mastering consistency and will be contending for the jersey tomorrow as one of the main favourites, the competition should also include Inge van der Heijden and Manon Bakker, both of which are coming in with great form and in the good fashion of cyclocross, they can play a role in the battle for the win and make for a big surprise.
Prediction Time
1st– Lucinda Brand
2nd– Annemarie Worst
3rd– Denise Betsema
4th– Ceylin del Carmen Alvarado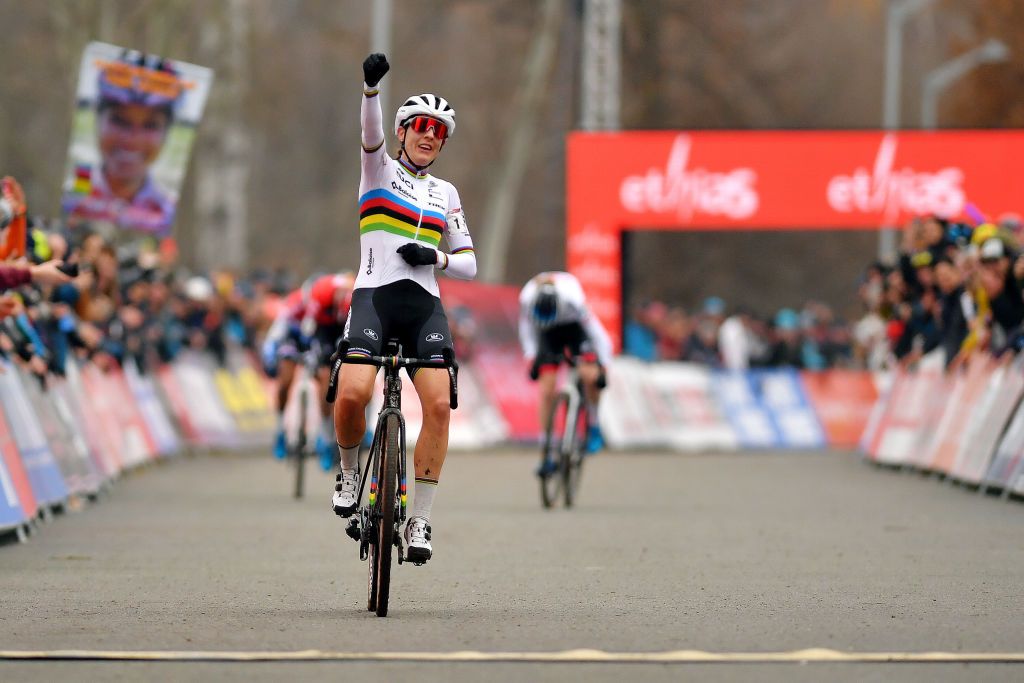 Zweeler is a fantasy sports game that includes many sports and cycling is no exception. I ask that you check it out, if you register with the link below you will not only be joining an exciting game but will also be personally supporting me and my work, and allow me to make more content for you!
Tomorrow's race has prizes of at least €100 and an entry fee of only €2.5. Make good use of your knowledge!
Link: https://en.zweeler.com/game/cyclocross/FantasyNKCyclocrossRucphenWomen20212022/main.php?ref=790
Rúben Silva
Follow us on Twitter and Instagram
Join us on facebook: Ciclismo Internacional
Copyright © 2012-2021 Ciclismo Internacional. All Rights Reserved