UAE Tour 2021 – Overall preview
By David Hunter
Welcome to the world championship for sprinters, with two mountains thrown in. We are used to most of these stages, but this year we do have a couple of new sprint finishes. The race attracts a stellar line-up. Not only do we have the best sprinters in the world, but we also have some of the best climbers. The stages might not be pretty, but the finishes are intense.
Stage 1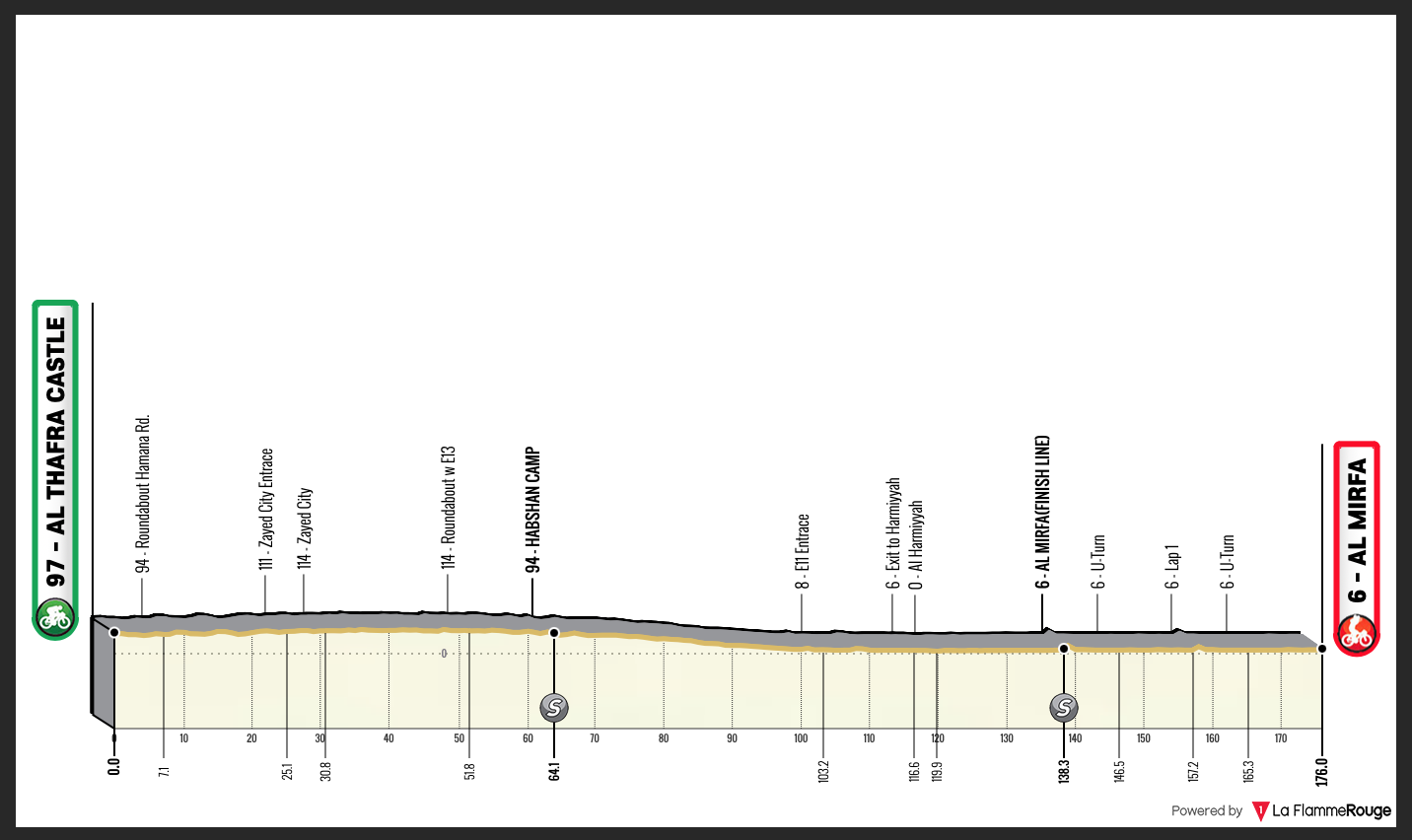 The first of the big sprints. We finish with a lap circuit that has a big U-turn.
Stage 2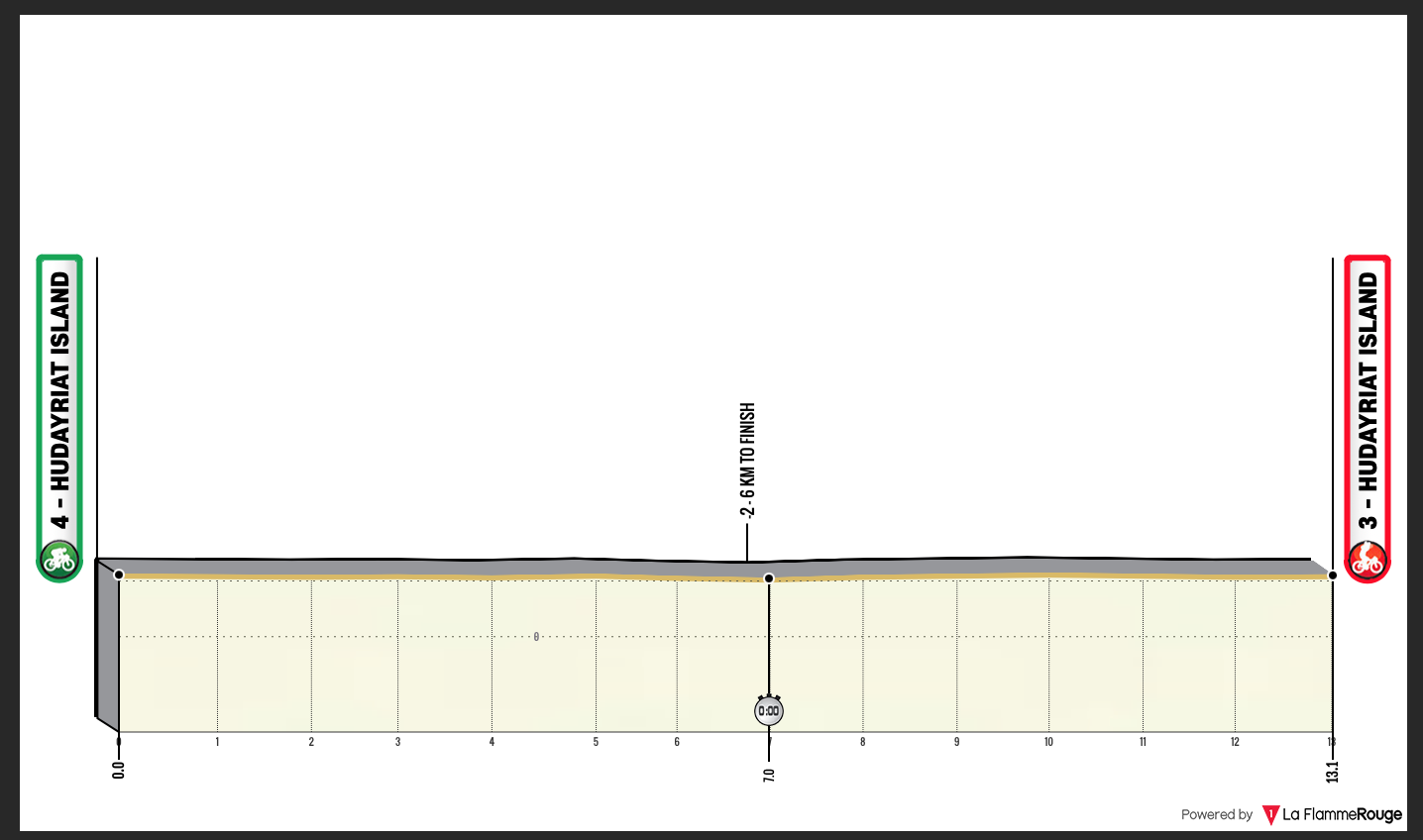 A 13.2km ITT. Can anyone get within 20 seconds of Ganna?
Stage 3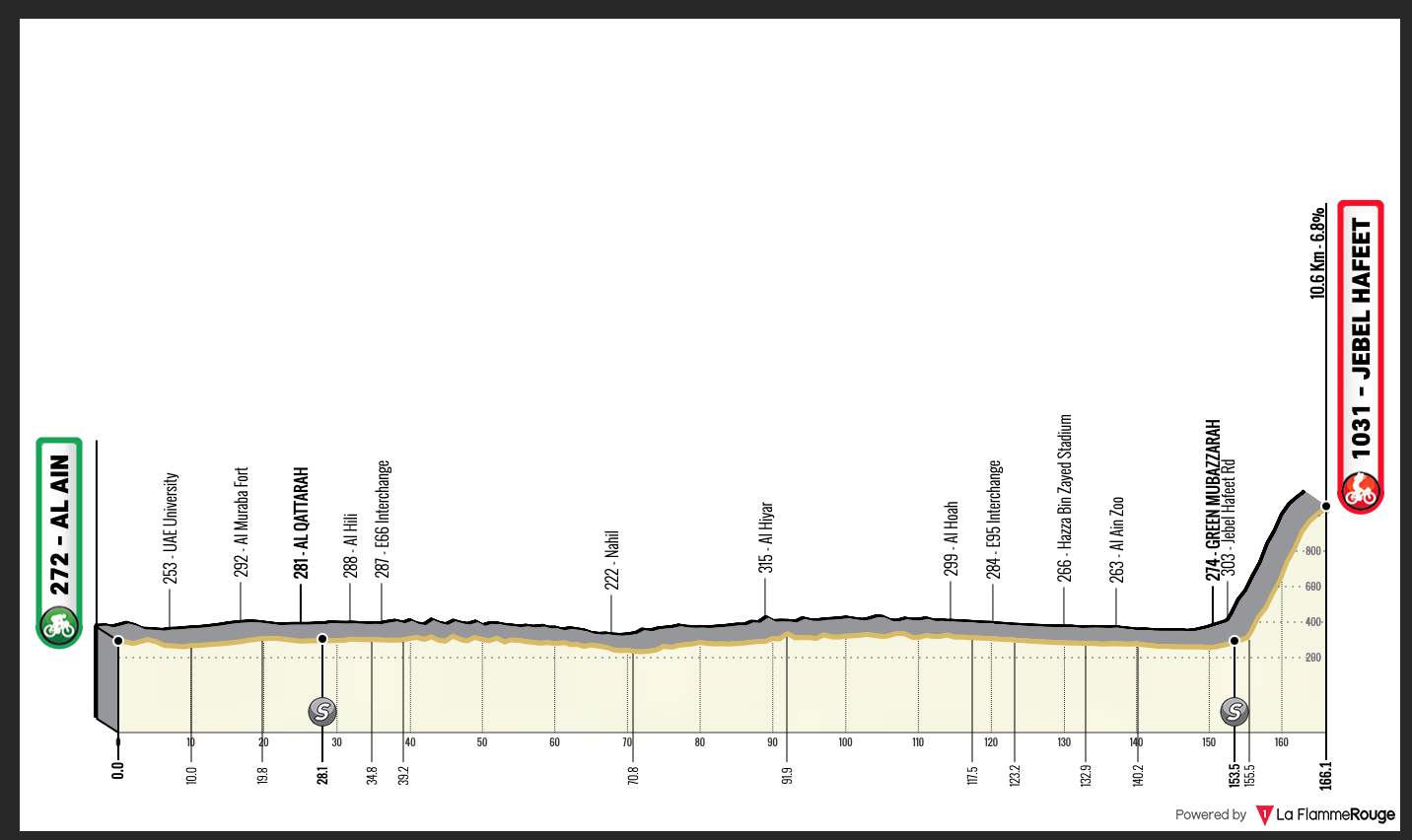 We head back up to Jebel Hafeet, thankfully just once this year. Adam Yates was unstoppable last year, he's back to defend his title.
Stage 4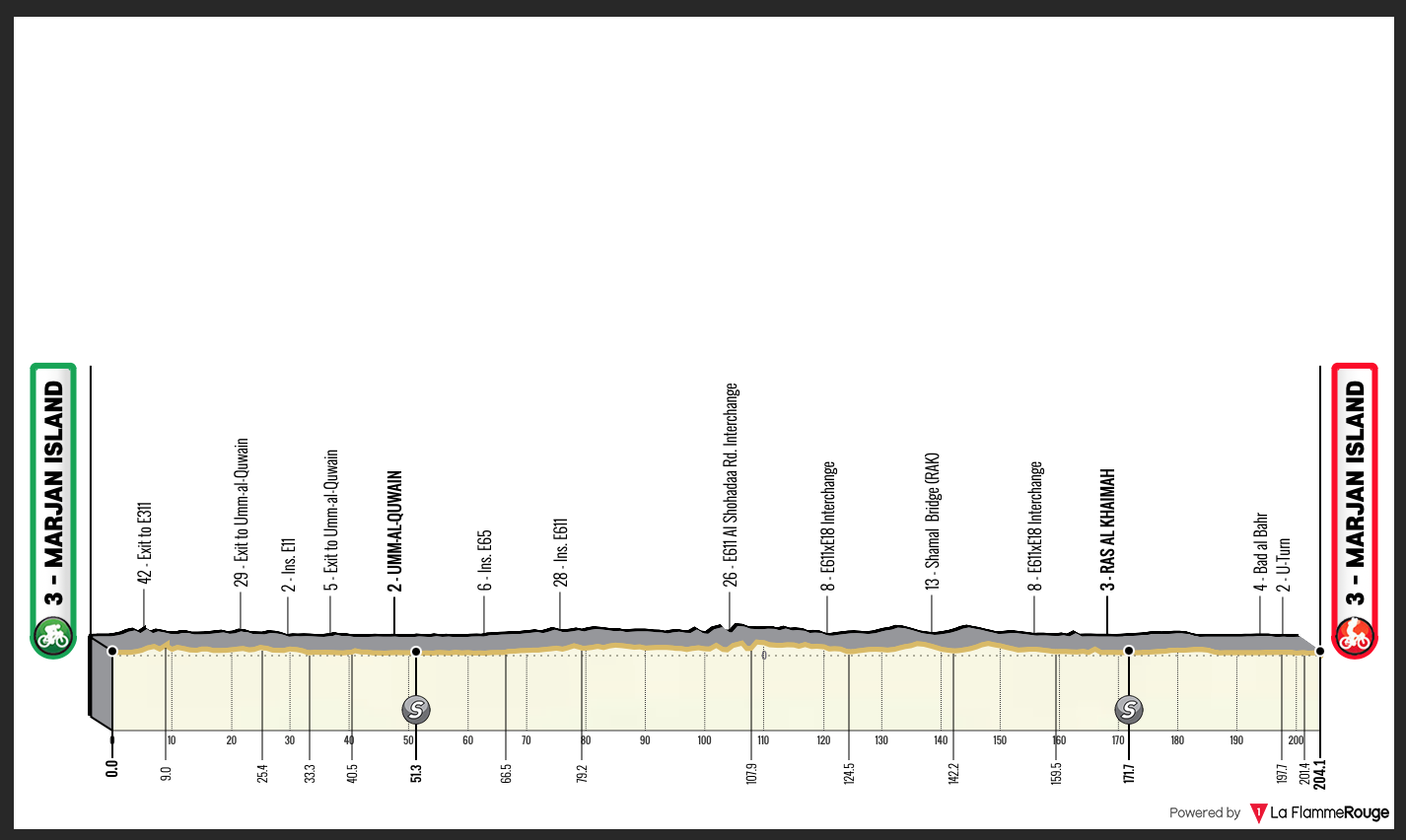 Another sprint stage that features a big U-turn.
Stage 5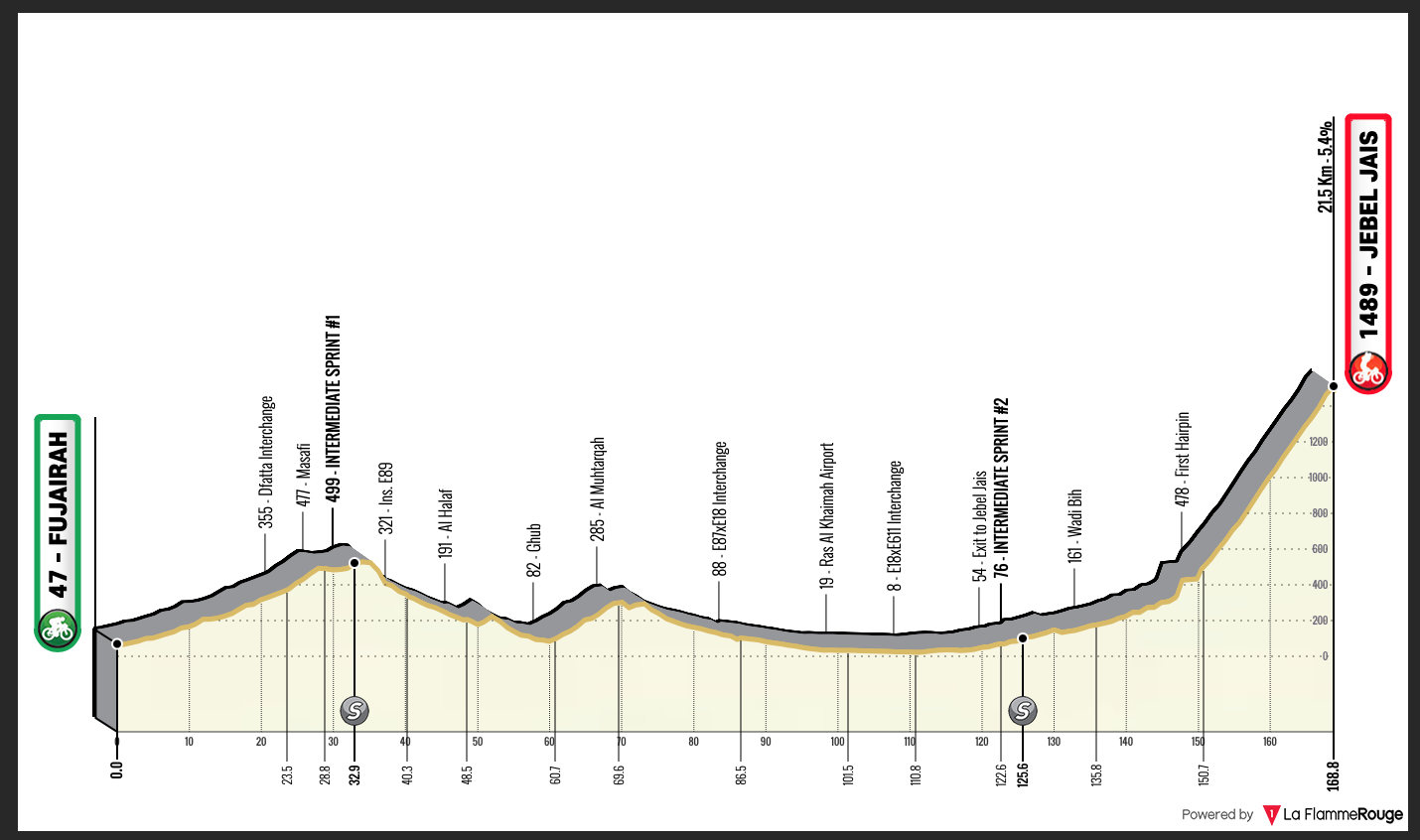 Last time we climbed Jebel Jais it was 2019 and Primož Roglič won what seemed like a bunch sprint at the top of a mountain. A strong headwind helped keep everything together that year, will we see a different type of stage this year?
Stage 6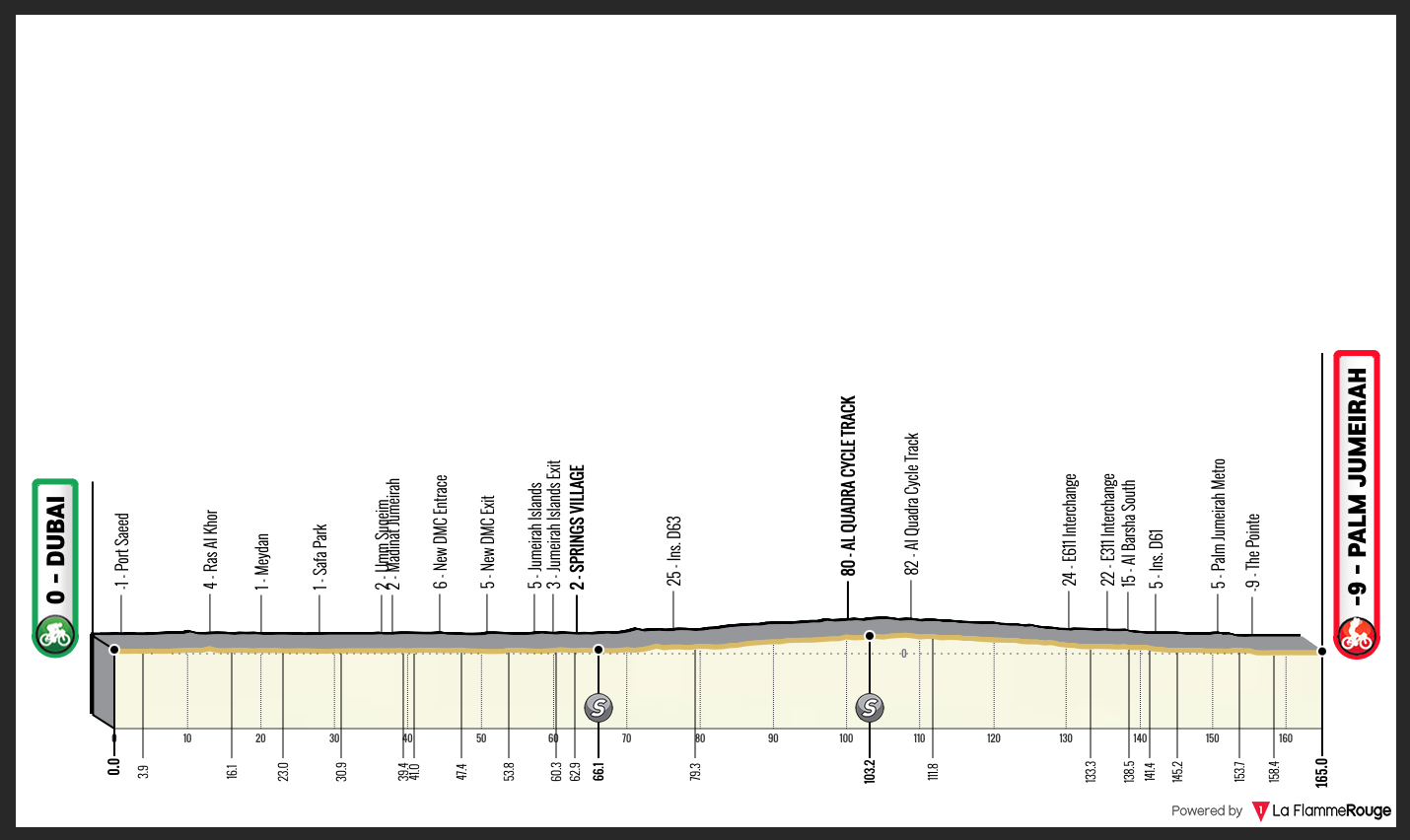 Another sprint, another U-turn.
Stage 7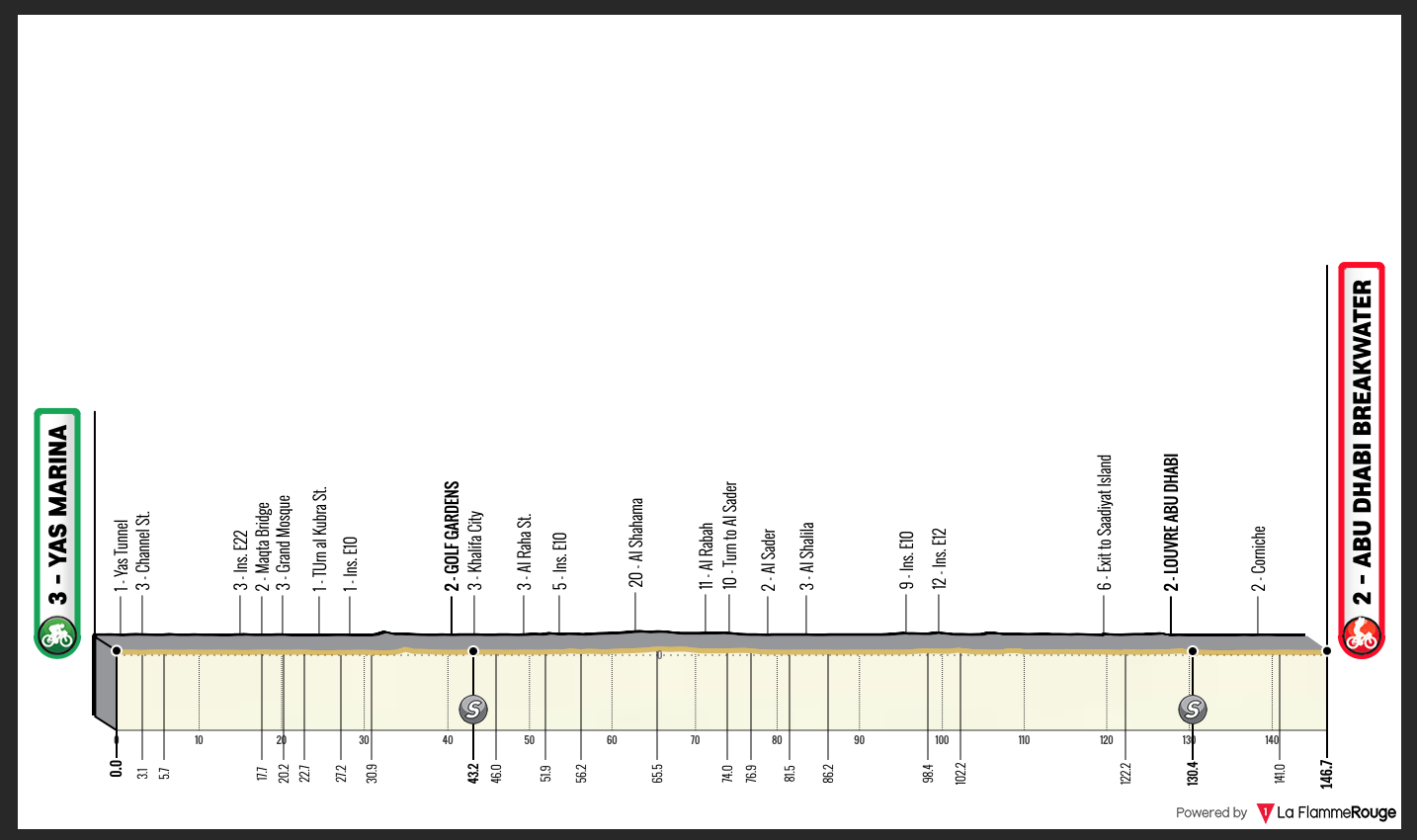 The last of the sprints, no U-turn!
Weather
With a few stages going through the desert some of the climbers will be nervously checking the wind forecast. As we approach the race the wind seems to be gathering pace, but nothing too crazy. You can be sure the little climbers will keep hitting F5! The first mountain stage looks to be very hot, similar to last year, which isn't great for some of the Europeans.
Professional Insight
For this race we are joined by Cees Bol of Team DSM.
How has your winter been?
"Good. I had good training in Gran Canaria in December and January, plus February in Calpe with the team. No injuries or sickness, so just consistent training."
Was it difficult to switch bikes?
"A little bit. It always takes some time to get used to a new bike. I also made some adjustments on the position, that takes some time too."
Comparing your numbers and sensations to previous years, how good are your legs?
"Pretty good. Maybe they need some racing before it's really good though."
UAE is like the world championship for sprinters. Just like at the TDF you'll be competing against the best in the business. How do you approach going up against the best in the world?
"It's a nice challenge. I think it's important to start the season in a good way. Have some good lead outs with the team and then hopefully good results will follow."
You are moving away from the classics and focusing on the sprints. How do you feel about this new approach?
"I think it's good to make a choice. I loved the classics, but for now I focus more on the sprints. It seems maybe like a hard decision, but it was already moving in the direction of the sprints in the last years. Then, with the team together, we decided to go full focus on the sprints which I think is cool."
Your sprint train at this race isn't your normal one. Does this change how you approach the sprint stages?
"Not really. We still look at the course, the competition and make a plan. Of course when you have a longer or shorter train it's a different plan, but in general the way of working is the same."
What would be a successful race for you?
"Good feeling in the race. Riding well as a team and some good results. I find it hard to put a number on it but of course we always go for a win."
Sprinters
Ewan v Bennett v Bol v Gaviria v Nizzolo v Ackermann v Philipsen. We have the best sprinters in the world at this race, the four sprint stages will be eagerly anticipated.
Contenders
UAE – this race means a lot to their sponsors, after missing out last year you can be sure they are determined to win it this year. Arriving with Formolo, Majka and Pogačar certainly gives them lots of options, they are one of the strongest teams at the race. Given the TT is the second stage, you would expect Pogačar to be ahead of his teammates before the mountains start. After a quite sensational 2020, I'm excited to see how much the young Slovenian will have improved over the winter. The team have recently been up at altitude, same as most other squads, so I'm expecting Pogačar to hit the ground running. It's likely he'll post a good TT, but the mountains will determine the winner. With such a strong team I expect UAE to be very dominant in the high ground and if everyone looks at Pogačar, they have other options.
Ineos – Adam Yates won here last year; he really gave everyone else a good kicking. This is his first race for Ineos, it will be interesting to see how he adapts to riding for a new team, you can bet there will be no more riding at the back of the bunch. As he's going to the Vuelta as team leader, I'm unsure about his current form. Then we have Iván Sosa who's fresh from winning in Provence. He'll lose around 45 seconds in the TT, which isn't ideal if he wants to chase GC. Dani Martínez is the other option, and he'll do much better in the TT. Just like Yates, the Colombian is also making his deadline for the squad, and he'll like the look of the climbs. Ineos look very strong to me.
Emanuel Buchmann – the brilliant German had an awful 2020 thanks to a few crashes. He was 4th here in 2019, this is a race that suits his characteristics. Buchmann is normally a very consistent rider, he frequently finishes in the top 10 of the biggest races. He'll be looking forward to putting 2020 behind him and starting this year off with a bang.
Alexey Lutsenko – had a shocker in Provence, exploding quite early on the Chalet Reynard climb. This was a massive surprise as Lutsenko is normally very strong at the start of the year. He was 3rd here last year; the length and gradient of Jebel Hafeet is good for him. You might remember he should have won the second stage there, but celebrated too early and Pogačar pipped him to the line. Provence is an indicator that his current form might not be great, but it could have been just a bad day.
Sergio Higuita – the little Colombian is a firm favourite with many fans. 2020 was a good year for him, he won the Tour of Colombia and was 3rd in Paris-Nice, but he underperformed at the Tour and also crashed out in the last week. He is one who should love the steep slopes on Jabel Hafeet, but if he isn't quite at 100% EF will have to find a replacement.
João Almeida – another rider who had a sensational 2020. He'll like the TT, a stage where he'll put time into most of the climbers. After that we'll have to see what his early season form is like. If he's at his best, he'll be challenging for the win, especially as he has a fast sprint at the end of a mountain stage. If he's not on form, DQS also have Cattaneo and Masnada as strong back up options.
Wout Poels – 4th place in Provence was a solid start to the year, he'll hope for something similar here. Last year he was one of the riders who suffered in the heat, he'll be hoping for normal temperatures this time round. The team also have Jack Haig with them, both riders are capable of producing a top 5 result.
Chris Froome – can't see it.
Alejandro Valverde – no.
Prediction Time
After he failed last year, I expect Tadej Pogačar to make his bosses very happy.
David Hunter
Follow us on Twitter and Instagram
Join us on facebook: Ciclismo Internacional
Copyright © 2012-2021 Ciclismo Internacional. All Rights Reserved